Welcome!!
We are at a precipice in time where we have individually and collectively shown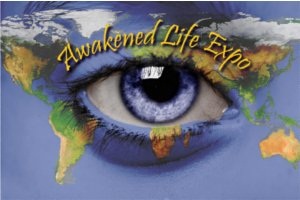 ourselves how courageous, powerful and resourceful we all are.  We have faced great individual challenges and have proven to ourselves that we can overcome any obstacle that life can throw at us.
With all that we have gone through personally, there is a new dawning of awareness that tell s us if we can overcome such adversity by ourselves, the power we have collectively MUST be PHENOMENAL!
With the collapse of so many of our world economies, governments, religious
institutions and even the changes in our environment, it is obvious that the old paradigm based on fear, competition and separation is no longer working.
As the old structures crumble, new structures are forming, based on love,
cooperation, collaboration and community. The time to play small is over.  It is time for us to recognize our true Greatness, not based on who we wanted to be, but WHO WE ARE!  We have shown ourselves what we are made of and in that showing, we have found courage, strength, love, compassion and GENIUS!
The World Awakened Project is an emerging community of professionals committed to creating PERSONAL and COLLECTIVE PROSPERITY through collaboration, cooperation, and connection. The Awakened Life Expo is the Project's kickoff event, bringing together the world's greatest thinkers and speakers on the topic of transformational leadership and human potential.
I invite you to be my personal guest for the Awakened Life Expo discover the
myriad of ways in which you can participate, grow and THRIVE through your involvement.
Get registered RIGHT NOW, basic registration is F*R*E*E and when you register, you are joining a community of people who are committed to personal and
global transformation.  Here is the link to join.
JOIN NOW
We must become the change we wish to see in the world.  We are the ones we have
been waiting for!  Thank you in advance for joining us!
JOIN NOW
See you on the other side!
With Love and an Open Heart,
Laurie