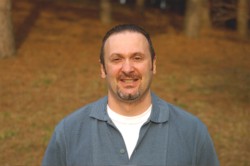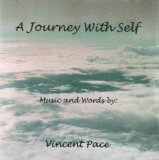 Allow me to introduce Vincent Pace, musician, composer, medium, healer, teacher, and author. Vincent currently lectures and engages in gallery work within the Spiritualist community, in addition to, providing private readings and healings in the greater Toronto area. Realizing many years ago that being the conduit for music was very much related to being the conduit for Spirit communication, Vincent made the transition to feeling, sensing, hearing and expressing Spirit thoughts and/or voices much in the same way he felt, sensed, heard and expressed music.
Vincent, upon discovering his gift of communicating the expressions of energy, be it music, words or expressions of loved ones departed, proceeded to study mediumship extensively for approximately five to seven years prior to coming forward, and sharing his gift with the general public.
Vincent's gift is clearly demonstrated through his words, his kindness, clarity of thoughts, but most importantly, the amount of energy one feels in his presence. Vincent believes a true Medium, is one who is able to give unsubstantiated proof of the continual existence of the Soul, as well as, the continual existence of that which we deem as a form of intelligence.
As Vincent has evolved as a full time worker, and as a student of the Spirit World, he has been asked to speak one specific message; "One Light Guides All", in all passages taken. Clearly, his message is, to 'Have a Journey with Yourself', the Spirit within you. This is the primary focus of Vincent's work with the Spirit World!
Download
one light guides all