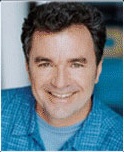 Stephen formed Dreamstate Publishing Company and published his first book – Suit on the Run: An Ad Man's Odyssey into the Fourth Dimension. It's about an Ad man who is finally convinced by his yoga- teaching girlfriend to go on a spiritual retreat and his life is changed forever…despite himself. Check out
www.suitontherun.com for more info.
8-star-child-global/">Next >