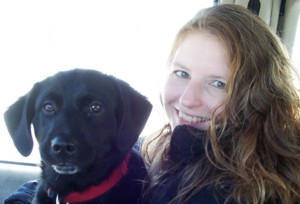 Sheila Trecartin RP CRA, C.R.H.P.
Sheila is a renowned animal communicator, Certified Reflexologist (registered with the Canadian Examining Board) and a Reiki Master /Teacher (registered with the Canadian Reiki Association). She offers her services to human as well as animal clients. Sheila became interested in the holistic field at a very young age. Showing early signs of many holistic abilities, she has learned greatly through her own life experience. She has been practicing in the holistic field for over 20 years. In addition to Animal Communication, Reflexology and Reiki, her prolific portfolio also includes: ear candling, crystal healing, vibrational essences, colour therapy, chakras balancing, meditation, pendulum healing, dowsing, past life regression, and holistic laser therapy. Sheila also teaches most of the modalities she offers.
Even though she enjoys all modalities she feels the most gratification helping her animal friends express their needs, wants, feelings and thoughts. She considers it an honor to be a communication bridge between pets and their owners.
Sheila offers a great deal of support to her community through her continuous years of volunteer service for Candlelighters (a support group for families of children with cancer). She is also active in The Pediatric Oncology Group of Ontario parent group, The H.E.L.L.P. society, and The Canadian Reiki Association.
It is Sheila's hope that she may assist in the growth and healing of others through her knowledge, gifts, and experiences