Heart-Centered Support Group
 Receive Individualized Assistance in Our Heart-Centered Support Group!
We are very excited about creating this awesome Support Group! Each week both myself, Laurie Huston, and Jean Adrienne will assess the energetic weather from our own unique perspectives to bring you information protocols, clearings, and meditations to support you in moving more gracefully through the week to come. These online meetings will include an open dialog and Q&A sessions so that you have the opportunity to receive the individualized assistance you require.

We are both 100% committed to serving your desire to move towards your dreams and assist you in evolving your Spirit on this incredible Journey together! We know that when a group of us all work together this takes us deeper and to a place where we feel safe enough to open up and share more about our personal journeys. We will learn so much and gain so much as a result:

Stronger connections; A sense of family; Greater understanding; Courage; Perspective; Open Hearts; Deeper commitment to self; and Potent understanding about how to stay grounded and authentic in who we are! We will enhance our lives because even more is possible from our Being together.

We know how powerful it is to open up and share what is going on in our lives. It is so WORTH IT! We all gain as we support one another and learn from our shared experiences.

So please raise your hand and speak up. We are here for you! We are all here for each other. This will be a strong and compelling group experience and we expect it to become even more powerful as we continue to apply what we learn week by week – knowing that there is influential and reliable support from our 'team' as we journey forward together. And imagine how empowering it will be for you to share your valuable experience and perspective as new members join us in the coming days.

It is so incredible to work with people who 'get it' – who really care and who know the value of striving to live from their Authentic Selves with more open and loving hearts. You deserve to create the life you desire and are striving toward – and MORE! This amazing group support opportunity will move you faster and more assuredly toward your goal. Take a moment to IMAGINE what that looks like and feels like.

You deserve the BEST and we believe wholeheartedly that our Support Group will be the BEST Group Experience, INDIVIDUALIZED Group Experience, you can have! Please add your magnificence to our Group and Experience the Shifts to your Life!

With Love and an Open Heart,

Jean and Laurie

Enjoy our low price of only $44 that includes 4 calls per month if you commit to 3 months or go month-by month for $50/month.
Join NOW! For ONLY $44 per month for a 3 month commitment!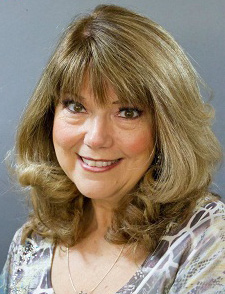 Jean Adrienne is an author, radio show host, world traveler, financially independent entrepreneur and developer of the InnerSpeak™ Breakthrough Coaching and Therapy Process. Her passion is creating Quantum Change in her own life and sharing it with others though in-person or Skype coaching/clearing sessions. Jean has a BA in Psychology from Florida State University and has completed the 4-year Education for Ministry from The University of the South. Jean's books – "Soul Adventures", "Reframe Your World: Conscious Creation in the New Reality", and her latest, "Power Tools: The Ultimate Owner's Manual for Personal Empowerment" and amazing decks of empowerment card –"The InnerSpeak™ Cards" and "Reconnecting Soul: 142 DNA Activation Cards" are available on Amazon.com andhttp://www.jeanadrienne.com/Store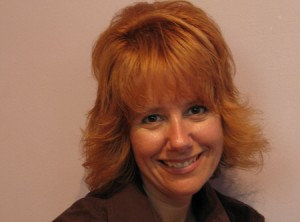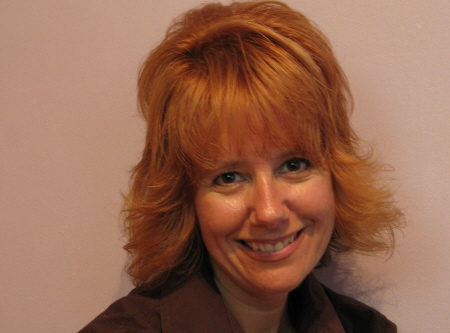 Laurie Huston is a Professional & Intuitive Counselor. She incorporates her professional qualifications that include a Bachelor's degree in Social Work and Neuro-Linguistic Programming (NLP) and mBit Coach and Trainer, among other certifications, along with her Intuitive Counseling and natural Clairsentient abilities. She has been on her spiritual path for over 20 years and during that time has acquired through extensive studies, teachings and sacred texts, over 30 different healing modalities. She has developed her own clearing and healing techniques.
With Love and an Open Heart,
Jean and Laurie
A Note from Jean:
It used to be that we could set goals for success based on financial gains. That's how we have been trained for years. From childhood we are taught that this is a goal-oriented society; that we should strive for and work hard to attain the goals we set. We've been told that without goals, we are floundering like a ship without a sail or a rudder. Am I right?
Everything has changed in the last year. Mass consciousness has risen to a higher level than ever before. We are being showered with vast amounts of light, and that is helping us all to move to new places. However, many of us don't understand what this means or how best to work in this new reality. It's so different from anything we've ever been exposed to before. Because of this shift, many people are trying to cling to the old ways of living, being and doing. It just isn't working anymore.
Are you feeling this as well? Are you motivated one day and flattened then next? Do you start down a path or on a project only to find that you lose interest halfway through? These are all symptoms of holding onto the past.
Creation now has to come from our heart, rather than our head. In order to really understand what this means, we have to look at the greater good. For example, if I want to make more money in my career, my old way of doing this would have been to work harder, longer hours, more calls, etc. Now, I must consider how my job, my work, can help more people to succeed. I have to look at what can I give to the outer world that will support higher consciousness, rather than how many students can I get to sign up for my latest class, for example. It really is about the flow—how can I give more to the world, forgetting about what do I get in return. That part will happen organically, based on the laws of the Universe!
Here are some ideas that can help you to move into a new way of living, one that is more in alignment with the new energies on our planet:
focus on what you are passionate about from the standpoint of how it can help others
stay grounded and connected to the earth
your body is your earth energy—meditate and allow your heart to show you what IT wants
ask the question – 'how can I best serve the highest good of all?'
As we all move into this more 5D way of relating, the flow will come more quickly, and we will all be able to stay in it more easily—for longer periods of time. It's a win-win!
Join NOW! For ONLY $44 per month for a 3 month commitment!
/h1>
(includes 4 calls)