Happy Equinox!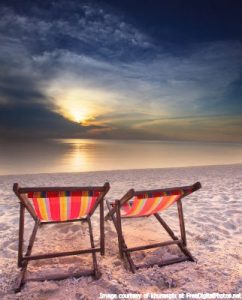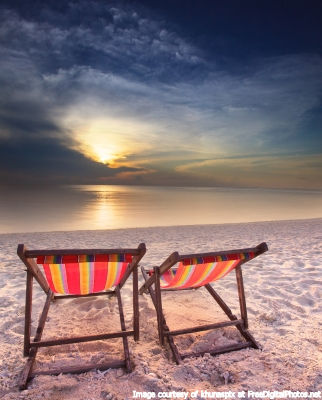 I can't believe the summer is almost over and we are heading into our Fall Equinox in the Northern Hemisphere. I do love the Fall, although, this summer has been too short and the weather this past month has been confusingly cooler than normal, although, certainly not cold. And what about that amazing Solar Eclipse?
The energies have been quite extraordinary despite Mercury's Retrograde transition in Virgo. Alas we still have a few more days with the trickster planet before it goes direct. What will you remember most about the Summer of 2017?
Every 1st and 3rd Monday of each month I join Jean Adrienne on her show InnerSpeak Soul Adventures where we have a live call in show with FREE readings and clearings. The number to call is  657-383-1895. It's a lot of fun, so Join US!
Our book "Realities of Creation" that I co-authored has been released. It looks fantastic and my chapter is on the Power of the Heart! Purchase your book today! It makes for a lovely gift, with 9 Powerful women offering a toolbox, filled with ideas to help us move beyond our pre-conceived notions and limiting beliefs. The reader can take a little from each of the contributors and craft the method of conscious creation that best works for them―with consistency, ease, and grace! Buy Yours Today!
What's Up in the Universal Sky this month: Sept 2017
We start the month of September with a Mercury Retrograde.  Mercury stationed retrograde on August 12th while at 11 degrees of Virgo.  However, at the end of August on the 31 Mercury has retrograded back into the Sign of Leo!  While Mercury blazes through Leo in Retrograde, one may be able to find love through unusual perspectives.  If we look to what is happening with all the flooding around the world (USA and India, Nepal and Bangladesh) there is an unusual perspective of love being shown.  On the same note, for those experiencing it, there are unusual views of courage being expressed.
Mercury will station direct on September 5th at 28 degrees of Leo!  This direct motion takes place at the exact same degree as the Solar Eclipse that transpired on August 21st.  When ever a planets stations at the same degree as an eclipse, there is a trigger of that eclipse energy.  What did you experience during the Solar Eclipse in August?  That eclipse was all about awakening to what is keeping you from living with an open heart filled with Love.
But with Mercury stationing direct, our mind is now involved.  How is your mind not supporting the visions and desires of your heart?  How can you change your thought process so that you can align to living with a more opened heart?  As Mercury triggers that vibration once again, we will see what the final pieces of the puzzle are to awaken to the vibration of Love!  Mercury will not be in this sign of Leo for long, only 10 days, before it goes back into Virgo on September 10th.
With Mercury in Leo one must keep their ego in check. If working from ego consciousness, there is a block to receiving true Love vibrations.
Additionally, at the time of the Solar Eclipse in Leo, Mercury was at 8 Degrees of Virgo Rx.  So when we are in the post shadow period, there may be an opportunity to heal the mind when it returns to this degree on September 17th!  All I can say is "Open your mind, and your heart will follow… or… Open your heart and your mind will follow".  Both statements are true, it's just a matter of which one comes first for you!
There is more taking place in the month of September, but you will have to check it out here
Nancy Arruda is a psychic-intuitive who uses the tools of Astrology and Tarot to gain understanding into the spiritual realms.  She believes in focusing on doing what you love to do.  Living life through your heart center and allowing your inner light to shine!  Visit her at www.universalsky.com
Inspiration: Letting GO – Is it a Choice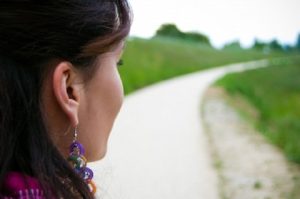 'Letting Go' is a concept I have worked with and discussed in my blogs for many years. Sometimes I feel that I understand it from just a mental notion and other times I feel that I understand it from a BEing level. However, offering a way for others to work with 'letting go' is not as easy as I would like. When something feels easy, like how I can shut my empath abilities off – as I learned to do as a young child –  I find it difficult to explain in a way that my readers (clients, friends) can easily understand and use their understanding in living their lives more fully. I think when something becomes second nature to me I need to take extra care in explaining myself – especially when we are talking about 'letting go'.
Some may say it is because I am an Aquarian that allows me to distance myself and easily let go; others may suggest it is because I have learned to not deal with certain triggers but rather stuff them down and go into 'spiritual bypass' – although I know this not to be the case – and therefore I SEEM to let go. However, it is my spiritual growth, strong logic and life choices that have allowed me to shift from a place of being triggered to a place of 'letting go'.
I am consciously aware of when I go into a place of being triggered. I know when my emotions are triggered and I feel uncomfortable. I become conscious of this quickly and determine whether these are my fears or something else. And it is always my fears! So if I feel discomfort then I know it is a fear that is in play. However, it is important not to bypass the authenticity of certain emotions. Grief is a very raw emotion and it is an authentic emotion but allowing it to take over my life doesn't honor my life or journey. We definitely need to BE more authentic, acknowledging when we are in emotions that are 'real' and true is important in BEing authentic.  However, it is still our fears. But allowing these fears to rule our lives, to add to our story and create suffering, is a choice. The choice we are choosing is fear. We are holding on to fear.
We often hold on for all the wrong reasons: we hold on to people because we believe they are 'the one' or because we believe we can't ever be loved or we believe we don't want to be alone; we hold on to places we are afraid to leave; we hold on to stories because we are too attached to them and can't see that by our holding on we continue to recreate them; we hold on to situations that we blame, justify and judge so that our ego can personalize everything like it is happening to 'us'; and we hold on to our beliefs, intentions and fears that have so much of our energy wrapped up and inserted into the 'story' of our lives. We seem to have too much attachment to holding on because what if we have nothing left if we let go of the things we hold onto so tightly?
What would our lives look like if we couldn't control, manipulate, change or fix them? Ironically, we can never control or manipulate our lives or anyone else's – we are only 'in charge' of our choices.
And when it comes to change, healing or fixing of our-self or someone else – often becomes a block. It would be best if we could unconditionally accept and love and have change come from this space of acceptance instead of trying to fix everything. As we are inherently perfect just as we are! It is through acceptance that most change can come from a BEing level.
Ultimately, we don't see we have any choices and continue to give our power to others and situations outside of us so that we feel justified in our fears and stories. Most people believe we don't have choices because we believe our emotions are being overpowered by people and situations outside of us. I see that 'letting go' really comes from our ability to see that we DO have a choice. What do you choose?
Upcoming Shows & Guests
If you want to join us for a live taping of News for the Heart, you can join us on BlogTalk. Let me know & I will post all the information on Facebook!
I have live tapings at 1PM with: 
Jean Adrienne Sept 4th & 18th
*Don't Miss Amit Goswami (from What the Bleep) Sept 5th
*Or Paul Selig Sept 12th
Nancy Arruda also Sept 12th
Tom Campbell Sept 26th

Join the excitement! Check Facebook
Don't miss my newsletter each month and receive discounts on my favorite services as well as a download of a Quan Yin meditation. Sign up on the right at the top of the page.
With Love and an Open Heart, Laurie ♡