Happy Fall Equinox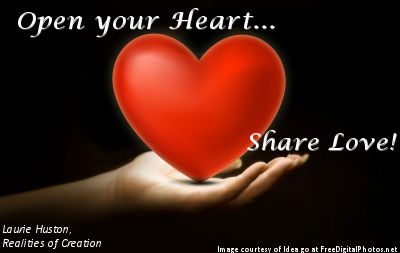 The fall although exciting and probably my most favorite season, always makes me a little sad as it means the end of long days and warm nights. However, this summer has been so hot, I look forward to some cooler evenings.  I still expect a few weeks of swimming left and feel so blessed that I have access to one of the worlds greatest commodities, a pristine Great Lake and sandy beach only a 3 minute walk from my home (having the prestigious Blue Flag award since 2005).
I decided to ensure this newsletter would be completed before Mercury goes Retrograde tomorrow, so there wouldn't be any delays or snags. Even if we are in between 3 sets of Eclipses (although there seems to be a controversy as to whether the Aug Eclipse on the 18th was an eclipise or not?). I caution everyone to back up their electronics and not sign any contracts till near end of the month when Mercury stations direct on Sept 22nd.
Our new book "Realities of Creation" that I co-authored has 
been released. It looks fantastic and my chapter is on the Power of the Heart! Purchase your book today! For anyone who purchases our book and writes a review on Amazon, you will receive a free month of  our Heart-Centered Support Group! For the coming months, I will be doing a series of interviews on the book, see Facebook for updates.


Jean Adrienne and I are continuing our Heart-Centered Support Group and it has been a lot of fun! It includes 4 calls each month for a low price of only $50 per month or if you sign up for 3 months you can receive the low price of $44 per month. Please join us, it will be a great Support to our Spiritual Evolution! For more information or to join now GO HERE!
What's Up in the Universal Sky this month:
September is a busy astrological month. Keep in mind that we start this month with Mercury in Retrograde (August 30). With Mercury Retrograde in the sign of Virgo we are being asked to overcome the illusions of the mind.
In fact, the mind is in overdrive with healing energy this month, especially with the New Moon Solar Eclipse in the sign of Virgo taking place on September 1st at 5:03 am EDT. With Virgos natural ruler, Mercury in retrograde and the Solar Eclipse in Virgo we continue to look at our thought process. How can you transcend beyond the mind? The Solar Eclipse is not only activating your mind, but also your body. Where can you begin to focus on BEing healthier? Can you see what you need to eliminate in your lifestyle that is holding you back from wellness? When the body and mind align, great things can and will happen.
Jupiter makes it annual shift into the sign of Libra on September 9th. Growth happens through relating. The formation and maintenance of all types of relationships is highlighted. Are you ready to encounter people in new ways?
The last Saturn square Neptune hit takes place on September 10th (Nov 25, 2015 & June 10, 2016 were the first two hits). Although we are still in the midst of this energy for a while, as we have been feeling the integration of it since November 25th of last year, it is time to make life as simple as possible. This aspect stimulated feelings of anxiety, worry, insecurity, disorientation, disappointment, discouragement and confusion. Typically when we experience these, we get lost in the emotion and that may consume you. Obstacles happen when you try to control something that you have no control over. If you are not sure of your current responsibilities, take some time detaching from them. I am not saying, do not take any responsibility, but rather withdrawal for a while and process what you are feeling at a deep level. This aspect really effects the mind and the power that it has over us. Remember if you can handle your mind, you can handle reality.
The pairing Lunar Eclipse transpires on September 16th at 3:05 pm EDT. This Lunar Eclipse in Pisces is activating a deep purification process. It is time to purge away our conscious attention on negative results. We are a society that focuses on the negative, just watch the news. Some people call it reality, however, it is simply a perspective of reality. How can you alter your perspective of reality so that you can align with something greater? To find the answer to that question, try connecting with your Souls essence. It is in this connection that you will purge the emptiness and the ego's need to rationalize.
Mercury will station direct removing us from the retrograde cycle on September 22nd. How can you apply the gift of knowledge to accomplish the tasks that are at hand? Utilize the courage that is within you as you tap into the disciplinary natures that support your journey towards growth (speaking of growth, remember, Jupiter is in Libra, so you may find it happens through relating or communicating with others).
Pluto will station direct on September 26th at 14 degrees of Capricorn. As Pluto stations direct, can you see how you have been transforming what was stopping you from living freely? Look forward to an increase of BEing in a relaxed state. Free the mind from what is non-essential as you determine the value of what you need to hold onto.
Any restrictions you may feel on the physical plane assist with learning at a higher level. As Saturn squares the North Node (in Virgo) we look for the truth. The Karmic teacher is enforcing lessons on the physical plane.
This month is all about the mind, healing and releasing that which is keeping you stuck in a pattern that no longer serves your Higher Self. The path to your Soul is awakening within the self … are you ready to walk your talk? Are you ready to be internally free?
Nancy Arruda is a psychic-intuitive who uses the tools of Astrology and Tarot to gain understanding into the spiritual realms.  She believes in focusing on doing what you love to do.  Living life through your heart center and allowing your inner light to shine!  Visit her at www.universalsky.com
On Oct 3rd at 11am EST, I will be a co-host with Jean Adrienne on her show Power Talk on https://www.facebook.com/Powertalk. It's live so you are welcome to ask questions on Facebook!
Inspiration: Intimacy (Into-me-see)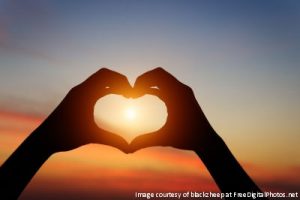 Usually when I think of fall, especially at the beginning of Sept, I think about new beginnings, learning and change. This year my thinking seems to be on Intimacy. I mentioned last month I'm participating in Emmanuel Dagher's "Core Healing" and this past week the theme was on Divine Partners. The topic of intimacy came up and I believe due to the fact that today Venus enters Libra and Jupiter is transiting into Libra early this month (Sept 9th) the focus for many of us will be on relationships this fall and for the next year (romantic, friends and colleagues) as Jupiter will be in Libra till Oct 2017.
I love the word "Intimacy" as it brings up a series of thoughts and ideas; it is about 'seeing me'. Do you remember the movie Avatar? The beautiful piece of that movie was their deep understanding of 'seeing someone' as they are; their inner essence. When it comes to creating intimacy with others, romantic and otherwise, we need to start with ourselves.
Intimacy is the ability to truly be seen, which many of us crave. To be acknowledged, accepted, heard, seen, appreciated etc. are all words that we use to describe what we seek from a deep place within.
However, I believe intimacy is also our deepest fear. We spend most of our time focused outside of ourselves, worrying about what others think about us. We spend a great deal of time trying to make others see us, but ultimately we worry about what they see. We focus on their perceptions, their beliefs, what they may or may not be saying about us and we get upset when we think we aren't being seen and when others think unkindly of us. The irony of this is that it is none of our business. Truly the only thing that matters is not what others think of us but what we feel deep within us and whether we remember our inner essence of our Soul. We will never know what others think or feel nor will we know what they are being triggered over when it 'appears' that they are upset with us. And we can't worry about that; because it is not within our control. The only thing we are in charge of is how we feel within us. The thing with this is we often are so focused outside that we don't remember it is a choice how we feel inside.
What does this have to do with Intimacy (into-me-see) and our deepest fear of being seen? You may be wondering. Here is what I'm thinking: the more we focus outside, the more unconscious we are of our 'discomforts' or how we are feeling. We have become unconscious of our fears.
These fears of 'intimacy' come early in our lives – as soon as love becomes conditional. Once love becomes conditional – we worry about whether we meet the conditions of being loved and lovable. These fears also come from the collective unconscious where women were persecuted for stepping into their power and BEing seen. We have all had countless lives were being "seen" meant death, literally. Ultimately, we don't feel safe BEing seen. And if this is the case, even though we desire on a deep level to BE seen by another, we fear it even more unconsciously (or consciously in some cases).
This is why 'intimacy' must start within first. Remember my post "What would you do… if you Loved Yourself?"? It was retraining you to consider how you would act, respond, and BE in the world knowing you loved yourself. If we desire others to 'into-me-see', then we must also see our true essence; the wholeness within us that will never change.
Yet we do many things to sabotage ourselves from BEing and remembering our true Self. Addictions, health issues, weight issues and focusing outside ourselves are all ways we sabotage our growth and hinder our remembering that we are already whole and complete. We even hope that a relationship will complete us!
So, how do we shift and BEgin to sincerely See Who we have always been from a place of Wholeness? How do we shift our thoughts from outside to our Inner Essence of BEing?
Ultimately, it becomes a choice. We often believe we have no choice; that things happen and we are constantly dealing with the outcomes of life. However, within us lies a strength that is infinite! Although everyone is different my belief is that this power exists within the Heart where there is a Divine Spark that reflects the 'oneness' of Source. It is perfect and Whole as is. We confuse this wholeness by accessing our 'human' fears, relying on the mind for everything, and focusing outside ourselves on past and future time lines.
But this Divine BEing that is you is always present and you can access it in many ways. It is the Observer of your life. It can only be accessed within the Now moment. And it is Infinite!
Find your way to access this Infinite Source of You and radiate it outward from the inside. This will allow you to BE seen and to have Intimacy with others because you will BE seen within first. If you are like most of us and desire to finally be 'seen' and develop Intimacy (into-me-see) with another in your life then take the time to SEE yourself first. Truly get acquainted with the beauty that exists within you. Face your fears, open your heart and remember you are already Whole.
Upcoming Shows & Guests
If you want to join us for a live taping of News for the Heart, you can join us on Hangouts or BlogTalk. Let me know & I will post all the information on Facebook!
I have live tapings at 1PM with: 
Michael Brown Sept 13th
Jean Adrienne Sept 19th
Tom Campbell Sept 27th
Nancy Arruda Sept 28th
Carl Stedmond Oct 11
Sign up for my newsletter on the right at the top of the page to receive discounts on my favorite services and download a Quan Yin meditation.
With Love and an Open Heart, Laurie