Happy Equinox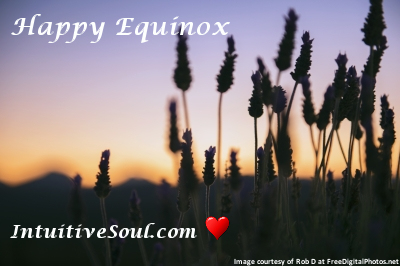 I can't believe that we are heading into fall this month. This summer has been interesting, with 6 planets in Retrograde most of the summer as well as 3 eclipses. It was a summer to relax and chill. Although, our heat waves didn't inspire "chilling" so much. I hope you EnJOYed your summer!
This month often motivates people to begin new projects or learn something new. I always love the Fall, the colors and freshness that it produces within me. It is my most favorite time of the year. Not sure what new adventures this year will bring, but I feel the change in the air!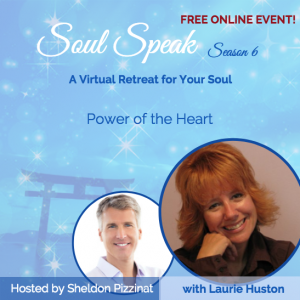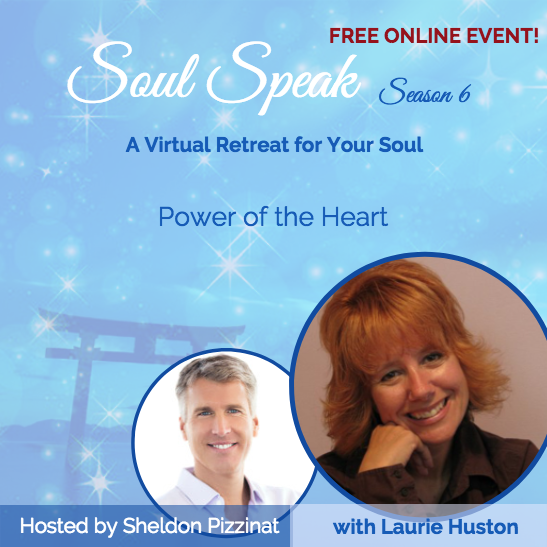 I have been chosen to take part in a new Tele-class with Sheldon Pizzinat.
Want to be guided through YOUR next steps?
Join me and 26 other experts on a retreat for your Soul.
Learn, get guided, inspired, uplifted and up-leveled…all for free! Once a year some of us get together to serve, laugh, play and facilitate with you on the Globally Acclaimed –  Soul Speak!
Soul Speak is Awesome! It's a high vibrational online retreat for your body, mind and soul! It's free and is delivered to your inbox so you can participate at YOUR convenience!
The Founder, Sheldon Pizzinat, has truly created something special here. His intent is for you to receive thegreatest possible experience of clarity, joy, inspiration, guidance and assistance with your journey – wherever you are at right now!
Join us as we lead you through the process to more fully Heal and Transform your Inner and Outer Life!
Over 23 teachers, healers, coaches and leaders share their best tools and guidance such as: The Human Biofield, The Mindflex System, "Soul Language", Sacred Activism, Superconsciousness Clearing, your "Zone of Attraction", Leading a Soul-based life and much more!
Inspiration: Emotions & Core Fears
Like everyone I am always trying to better myself or 'Grow Up' as Tom Campbell would say. And one of the things I do is partake in Emmanuel Dagher's Club Miracles where we have a live healing meditation each month. This past month the healing meditation was on core fears which Emmanuel believes are Fear of being alone, Fear of Failure, Fear of losing something (death), and Fear of the Unknown. He also looked at how our emotions are just our mind/ego's way of distracting us from our deeper core fears that our unconscious believes are too painful.
So let's consider this: every time we react out of anger, frustration, pain, sadness, guilt, shame or despair etc. we are actually suppressing a deeper core fear. For example, I, like many women, struggle with sabotaging my health and weight and after reading Jessica Ortner's best-selling book: The Tapping Solution for Weight Loss and Body Confidence (on sale right now) I was able to identify with the deep shame women often feel who are overweight because we all are told how it is our lack of willpower and how we sabotage ourselves to get where we are (she discloses some deep truths in this book that are hard to accept as it reveals such painful truths). I mean we are where we are because we choose to be that way, right? However, taking it a step further: that betrayal I felt and the eating I have done to distract myself from a betrayal I perceive (whether it is personal to me or through reading or streaming movies), is actually suppressing a deeper core fear … or four. After listening to Emmanuel's meditation the last piece fell together. I have felt like a failure, which blocks me and I feel alone.
every time we react out of anger, frustration, pain, sadness, guilt, shame or despair etc. we are actually suppressing a deeper core fear
I always understood the Fear of being alone: that abandonment aspect has been a core pattern that I have identified for most of my life. However what I didn't see was that underneath this fear – or attached to this fear – is the Fear of Failure. I could identify with the story that has been a prime focus in my life around abandonment and betrayal (which has run deep and it was through reading Jessica's book I could identify with how the betrayal originally settled in around food) but I never felt like a failure or that core fear never felt that strong until I read her book and followed up with Emmanuel's meditation. I love that when we truly search for an answer the Universe will grant it with whatever will resonate with you best to fully integrate your learning. Read More…
Upcoming Shows & Guests
If you want to join us for a live taping of News for the Heart, you can join us on BlogTalk. Let me know & I will post all the information on Facebook!
I have live tapings at 1PM with: 
Peace Mother Sept 11th
Nancy Arruda Sept 24th
Tom Campbell Sept 25th
Jean Adrienne Oct 15th
Join the excitement! Check Facebook
Don't miss my newsletter each month and receive discounts on my favorite services as well as a download of a Quan Yin meditation. Sign up on the right at the top of the page.
With Love and an Open Heart,
Laurie ♡