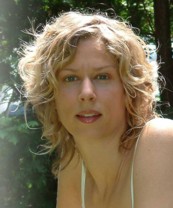 While working as an intuitive and energy healer, Rhonda Rose came into contact with four guides from the Causal Realm she simply calls "the Team". Since 1993, her life has been dedicated to delivering the compassionate and wise guidance from these Cosmic Intelligence guides through conscious and trance-channeled sessions.
"The Team" has extensive knowledge on an astounding range of topics and provides empowering insight into each individual's soul-journey. The Team shares compassionate, wise & accurate information and transformative multidimensional healing with a delightful sense of humour. These guides meet each client where they are presently without attachment or judgment. The sessions aim to bring forward the full potential within each individual.
In The Team's words: "We are a conglomerate of energy in constant co-creation…to facilitate the process of evolution. We are here to provide meaning to the challenges that humans face in their Earth existence. We are here to be of service to clarity & expansion of the soul's evolutionary journey into freedom & magnificence."
Rhonda donates a percentage of her fees to reforestation in gratitude for the wisdom and healing "The Team" provides.
Download
www.co-create.ca