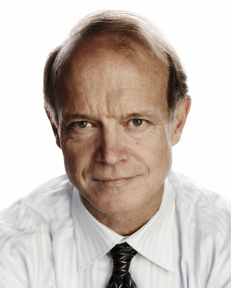 Philip Shepherd – Workshop leader and author of New Self, New World: Recovering our senses in the 21st Century
The course of Philip Shepherd's life has been shaped by questions. As a teenager he cycled alone through Europe, the Middle East, Iran and India before flying on to Japan to study classical Noh theatre there. Since then he has designed and built several houses; co-founded and written for an arts magazine, Onion; co-founded and directed an interdisciplinary theatre company; taught numerous workshops to help people discover increased presence and creativity; written two internationally-produced plays and a documentary for CBC television; trained in Butoh dance and toured Canada with a show; edited a book of art criticism, The Compleat Art Critic; acted in several feature films opposite such talents as Mandy Patinkin and Delroy Lindo (Strange Justice) and Jon Voight (Jasper Texas); earned a reputation as a corporate coach, helping business leaders hone their presentation skills; and played lead roles in theatre productions in Toronto, New York, Chicago, London and Hong Kong. He is currently a faculty member of The Institute for Sacred Activism, which is based in Chicago.
For further information visit philipshepherd.com.