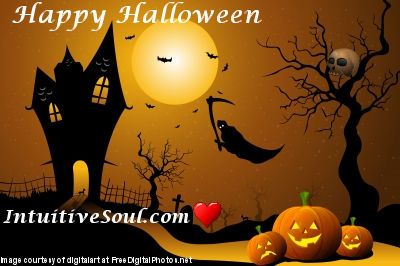 Happy Canadian Thanksgiving and Halloween! Can you believe it is already Oct? Where has 2019 gone to? Except for today – we are already in Fall and a few of the leaves are changing here. Mercury goes Retrograde on Halloween – that doesn't sound mysterious or anything. This month's theme is all around Fear and Health. It can be an exciting journey towards Love – however, we first need to Grow Up and let go of our Fears. October just seems like the month to focus on Health. EnJOY the month. With Love and an Open Heart, Laurie
Inspiration: Fear and Health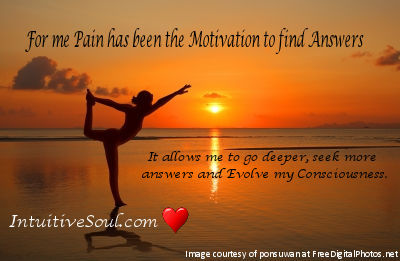 As we move towards our Canadian Thanksgiving I contemplate all that I am thankful for: a sustaining and incredibly fulfilling career that I love; a home that is nurturing and holds many wonderful memories; great friends and family; and my beautiful and crazy Angel – my fur baby. I feel overwhelmingly Blessed!! The one area that still eludes me though is my health and well-being.
I have made such great strides over the last few years, especially this past year. Thanks – partially to my Carrot App (which is now discontinued thanks mostly to our Ontario elected Premier) that rewarded me with points towards movies and entertainment – I walked over 100 straight days of walking heading into this New Year. And then I continued my walking again in February – after I ended my streak on my trip to Europe – and have been going straight through – now at 230 days beginning in October. That is over 7.5 months and I'm still increasing my daily steps and feeling much more at ease and have much more energy. The beginning of the year I received a statement that I am walking more than 80% of Canadians? Which honestly shocked me since I definitely still feel like I need to do more to feel better. However I am grateful that my health is improving with each step. Read More…
Upcoming Shows & Guests
If you want to join us for a live taping of News for the Heart, you can join us on BlogTalk. Let me know & I will post all the information on Facebook!
I have live tapings at 1 & 2 PM and are aired each Fri after:
Lori Wilson Oct 1st
Tom Campbell Oct 29th
Join the excitement! Check Facebook
Don't miss my newsletter each month and receive discounts on my favorite services as well as a download of a Quan Yin meditation. Sign up on the right at the top of the page.
With Love and an Open Heart,
Laurie ♡