Happy Fall & Halloween!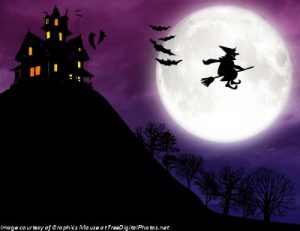 This month began with a Heart Wrenching decision that left my Heart Aching. Jasper took with him a piece of my Soul and left me with great knowledge. I knew that I had to dedicate something to him, so I wrote a blog and included some of my favorite pictures. You will be missed by more than just me, but you were my Heart!
I have a two telesummits coming up this month!


I'm speaking in a brand new interview series my friend and colleague, certified coach and medical doctor Dianne Ansari-Winn, is offering.
It's called From Burnout to Brilliant: Invaluable Strategies to Become More Vibrant, Purpose-Driven, and Wildly Successful! and it's designed to help you achieve the work-life balance you deserve – by giving you skills and strategies to get your energy back, take better care of yourself, enjoy better relationships, and enjoy your work.
I'm one of the more than 20 featured speakers for this interview series, which runs October 7-October 27, and I'd love for you to join us (at no cost) by signing up here: Reduce Your Stress & Enjoy Your Life <<< Sign Up Here At No Cost

Step into a space that's filled with wisdom, inspiration, encouragement, and love – where all of this is given freely and openly to you. Experience your POWER when you join me on Sacred Stories Telesummit ~ Season 6. Listen to 20 of the spiritual leaders of today share their personal sacred stories and their wisdom and amazing gifts and abilities with you. Oct. 3rd – Nov. 3rd! I will be speaking on Oct 12 @ 12 EDT. Join for FREE now! #SacredStories
Join me for these Telesummits, they will be Powerful!
Our new book "Realities of Creation" that I co-authored has 
been released. It looks fantastic and my chapter is on the Power of the Heart! Purchase your book today! For anyone who purchases our book and writes a review on Amazon, you will receive a free month of  our Heart-Centered Support Group! For the coming months, I will be doing a series of interviews on the book, see Facebook for updates.
What's Up in the Universal Sky this month:
We finish the month of September with a New Moon that takes place in the sign of Libra.  Keep in mind The Sun is in this sign as we begin the month of October.  Libra's vibration is all about love, harmony, unity and peace.  It is important to remember that this is the energy of this month until the Sun moves into the sign of Scorpio on October 22nd.
If you were lucky, you will have the opportunity to discover what is blocking you from attaining peace.  I am not necessarily saying this has anything to do with fortunate outcomes.  But rather, if you were lucky, you could see or discover what is keeping you in a place of unfulfillment, a place of lacking peace, unity and love.  Perhaps the universe showed you something that you did not think was holding you back.  You would not necessarily view that as luck on a superficial level.  But if you use this awareness as an opportunity to heal, to access the love you desire for yourself, then you are ahead of the game.  That is the luck that I am speaking of.
With Jupiter in Libra all year, we are looking to find that balance within the self.  That place of peace.  In order to understand why it is not in your life, you may be given the opportunity to find what is keeping it hidden.  Once you discover it, patience sets in.  You will find you are no longer in a hurry to make things happen, but instead you allow things to happen with ease and grace.
If you are not going through a discovery process now, then the Full Moon in Aries will also aid in the potential of this discovery. It takes place on October 16th, 2016 at 12:23 AM EST.  Keep in mind the discovery process may also be two fold, with awareness that is happening now, and again on the Full Moon.
Once the Sun shifts into the sign of Scorpio, the transformation begins.  The new aspects of self begin to merge into your BEing.  Where you will have the opportunity to sit in stillness, with the New Moon in Scorpio on October 30th!
Allow the transformation that is happening to be conscious.  Don't hold onto illusions that no longer serve, instead embrace your path and BE in alignment with the Unity of the Universe!
Nancy Arruda is a psychic-intuitive who uses the tools of Astrology and Tarot to gain understanding into the spiritual realms.  She believes in focusing on doing what you love to do.  Living life through your heart center and allowing your inner light to shine!  Visit her at www.universalsky.com
Inspiration: Resistance blocks JOY!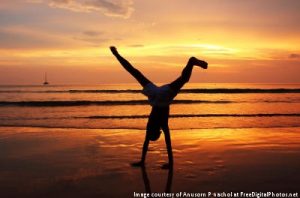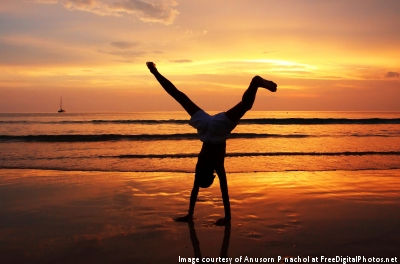 This month a series of events allowed me to become aware when I was in resistance and therefore blocking the flow of universal love and joy. I participated in Emmanuel Dagher's Core Attunements that discussed Evolved Wealth where he discussed service and tithing, which brought up some resistance and resistance was the purpose of the meditation. I had to observe what was being triggered, which was partially caused by my understanding of the biblical implications of 'tithing' and also my fear around not being open to this offering of love. I wasn't really clear what 'tithing' meant to me. However, Emmanuel clarified that our giving of time is also tithing and that prior to us accepting financial compensation our time was and still is an acceptable form of tithing. However I had resistance to this. I knew how I freely offered my time but did I openly offer a percentage of my time and/or money to service the world? Do I have an expectation of personal gain when I write my blogs or offer my radio/YouTube interviews? Or do I do this as well as other services to unconditionally 'gift' the world and make it a better place?
The other resistance that came up for me was around abandonment. This past 10 days my boy Jasper got frightened over a raccoon that, to Jasper, threatened his territory. Cats are extremely territorial! It took too long to get this raccoon out of the house: 30 minutes of screaming and using a broom handle to scare the unscarable (not a pretty sigh). This created a huge amount of anxiety – of which I had never seen – in my beautiful, loving boy Jasper. He no longer felt safe in his own home. And when he wasn't coming home to sleep, it triggered my abandonment issues. I kept focusing on the pain of Jasper not coming home and taking it personally. I was in resistance again.
So these two unnerving experiences – around tithing and abandonment – allowed me to be open to a new book being released by Gabby Bernstein "The Universe Has Your Back!´ as well as Gabby's videoThe Art of Manifesting: 5 Secrets to Attracting What You Want Video Workshop. Combined with Emmanuel's meditations I was able to begin to see some important pieces to how I fall into resistance and block what the universe is waiting to offer. The 2nd experience was far more important to me as I was observing a core belief: abandonment. Abandonment, as most of you know, is something I have been working on all my life. What I had to realize was regardless of what was happening to Jasper it did not have anything to do with him abandoning me. However, my focus on how I was feeling and the emptiness that it was reflecting or the pain of abandonment, it was that feeling that was keeping me in resistance to being open to shifting my focus on what I wanted.
The problem for most of us is that we have a goal and instead of keeping our vibration on what we want – so that the Universal Flow of love, joy, peace or consciousness can bring around this possibility – we instead focus on the lack, the opposite of what we want or the absence of what we want. As soon as we even say what we 'want' we are often already thinking of it because of what we don't want! We want to lose weight, but we continually focus on the weight we want to lose, measuring and weighing ourselves instead of having a clear picture of what we want and not worrying about how it comes about. We want financial security but we worry about our bills. We want health and well-being but we focus on the pain or on what isn't working. Do you see the flaw there? The Universal flow of Love, Joy and Well-being exist at all times and we receive exactly what we are asking for at any given time. However, what we are asking for is usually the opposite of what we want.
If you are experiencing anything you don't want it won't change unless you shift your focus from that to allowing and receiving this flow of Love, Joy and Well-being.
I knew Jasper was teaching me a very important lesson and I couldn't easily allow him to make his own choices if I was stuck in thinking this was about me being abandoned. He couldn't heal his safety issues if I was stuck in my own. He needed space to heal but I could only focus on the pain I was experiencing. Just like the fear of believing I wasn't making a difference by unconditionally serving and tithing.
When our fears get triggered we fall back into patterns that keep everything stuck. I knew these were my issues and that if I couldn't shift out of them I would continue the patterns.
Unfortunately, I completely believed that Jasper was fully on the road to recovery, only to discover that he had far serious conditions. I dedicated a blog to Jasper, which you can read here. I only hope that I have the strength to remember the love he shared with me over these years as a true blessing and not get triggered by my abandonment issues.
So, how do we open ourselves to the resistance so we can shift back into the Infinite Flow of Love, Joy and Well-being? We have to move out of linear time. We have to shift into the Now moment where we aren't focused on our past triggers or our worries about the future. The Now moment will allow us to connect with our Divine Spark, our True Essence of BEing. Our truth lies within us and we can choose – when we are consciously in the Now moment – whether we want Fear or Love! It's only when we are in the ever present moment that we can even observe what we are feeling instead of being lost in our minds, lost in either the past or the future. Once we are aware we can then make a choice. We can step out of our pain and fear and overcome our resistance as we step into our true essence with the power to receive LOVE and to know JOY!
Upcoming Shows & Guests
If you want to join us for a live taping of News for the Heart, you can join us on BlogTalk. Let me know & I will post all the information on Facebook!
I have live tapings at 1PM with: 
Jean Adrienne Oct 17th
Tom Campbell Oct 25th
Nancy Arruda Oct 26th
More are joining the excitement! Check Facebook
Sign up for my newsletter on the right at the top of the page to receive discounts on my favorite services and download a Quan Yin meditation.