Happy Canadian Thanksgiving and Halloween!
For my Canadian friends, we celebrate Thanksgiving early, next weekend. As I was reminded by a friend, it is our Pagan Holiday, where we are grateful for the bounty of our crops vs when we broke bread with the Native Americans. Fall Equinox has come and our trees are beginning to turn! Unfortunately, Mercury is ready to retrograde this weekend,
Oct 04, 2014
in the sign of Scorpio helping us to fix where we aren't being real, then falls back into Libra on
Oct 10th
and will focus on strengthening communications in our relationships; both personal and business for the remainder of the retrograde.
If that wasn't enough, we also have a lunar and solar eclipse.

Oct 8th

 

we will have a full lunar eclipse in Aries, freedom being the theme and

 

Oct 23

 

is the Solar eclipse at 0º of Scorpio, New moons are always about new beginnings, but because it is at the very beginning of the sign, it would suggest a breakthrough new beginning!! Be Gentle to yourself!!

Realities of Creation
Did you listen to our Tele-summit? We have some of the best women lecturers on Creation in one place. Our expert speakers discuss different realities of creation so that you can gain insight into how to expand YOUR ability to create what you want in your life. The first summit is almost complete, the next one begins in January! We also are co-writing a book with these speakers (due to come out in October!!) AND teaching at a Conference in April aboard the Royal Caribbean Freedom of the Seas … all I can say is that I am honored and blessed and hope YOU will join us!
AND … if you want to join our Conference April 5- 12, 2015, aboard the Royal Caribbean Freedom of the Seas, just register and reserve your cabin here 
PS – We have a limited number of cabins in our reserved block and the rates will be going up soon … we are already half booked … and when the cabins are gone, they are GONE! So if you're interested, register soon …
Our subject matter experts will be discussing different realities of creation so that you can gain insight into how to expand YOUR ability to create what your heart desires for your life are:
Jean Adrienne ~ Creating with DNA
Leslie Amerson ~ Emotions and Forgiveness
Lynn Waldrop ~ The Mind/Body Connection
Laurie Huston ~ The Power of the Heart
Kathleen O'Keefe Kanavos ~ Creating through your Dreams
Linda Minnick ~ Perception
Suzanne Strisower ~ Multidimensionality
Sign up to join us for this free tele-summit – You can listen anytime you want.
Join our Conference April 5- 12, 2015, aboard the Royal Caribbean Freedom of the Seas, register and reserve your cabin here.
BeMajor.org
is taking off, please refer to
facebook
for when my shows are happening. I also may have sent you a facebook friend request from BeMajor.org's
new profile
and
page
, please take some time and join us! Our shows will also be updated there too! There are contests as well, join the Fun!
My Inspiration: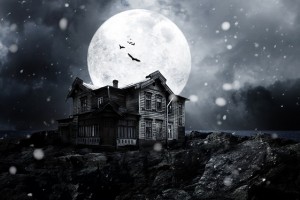 This month I went to Trudy Van Buskirk's network meeting Women Entrepreneurs Building Businesses  in the Beach to meet up with author Suzan St Maur. It was a workshop on writing blogs. My favorite piece of advice was "what keeps your clients awake at night". This is what I have pondered for the past few weeks.
For me it isn't what keeps me up at night, but what wakes me up and keeps me up in the early hours of the morning.
When I think about you, my clients/friends, and myself, I know that financial problems keep us awake. Although, it isn't so much the lack of funds as it is the bills!! We think about love, although, again not so much the wonderful things going on as much as the problems. I have had issues with PAIN, however, pain becomes a much bigger issue as well. There is physical pain, emotional pain, and mental stress. (It isn't too often that we lie awake curious of our spiritual journey; although, that is a great conscious meditation.)
Physical pain can definitely keep you awake, but where does it come from? And why is it there? Emotional pain and mental stress are probably the biggest areas we fret about. That pretty much covers all relationships from our family, to our friends, to our colleagues and our romantic relationships.
I believe it is safe to say that what keeps us awake, is not loving matters, but fear! Fear seems to be the culprit if we want to give it one name. I'm sure there are times when we are excited about something, but if it keeps us awake, it is likely due to projecting fear of the unknown or anxiety about something; which again, is really just fear!
Our fears come in many different colors and names, but if you can take it down to one thing, and see the spectrum as love on one side and fear on the other, whatever you name it; it will ultimately be a fear. Anger, anxiety, stress, jealousy, doubt, frustration, depression, guilt, shame, grief, envy can all be seen as a fear, because they come from our experiences in our early childhood that created a core value or belief that fears something. It may be abandonment, feelings of unworthiness, being misunderstood, judged, rejected, powerless, feeling unsafe – the list goes on. Each of us has a unique belief that we have chosen to work on in this life and our experiences in our childhood set the tone for our repeated patterns.
I think what I would like for you to contemplate is what keeps you awake at night (or early morning hours)? I would like to assist you in these areas. I would like to guide you to see that your focus is on your fears, and how once you start worrying about something, you aren't actually focused on the solution. And the middle of the night, will not allow you to solve anything. A great way that I have learned to find solutions is to write it, or think about it prior to going to bed and either allow my dreams or in the in-between hours (the time right before you fall asleep or right as you are waking up) answers come to you. At one of my lowest times, I decided that I had focused so much of my energy on my fears, that I used a new technique; I downloaded several series of books and decided that I would just read, instead of worrying. This did several things, it allowed me to delve into my imagination far better than movies or Netflix could ever do (they were large novels of approximately 1000 pages, so it would take me a day to finish each one and move onto the next, I didn't have time to think about my problems); and it shifted my focus from worrying to an exciting journey; a journey that may have been somewhat predictable, but had many interesting twists. What it did was change my energy completely. Instead of being focused on what wasn't working in my life, I was able to delve into someone else's life! And because our imagination doesn't know what is real it began to believe that I was no longer having financial difficulties, because all the books I was reading were of successful eccentric people and it shifted my emotions of lack to excitement.
These two suggestions have really helped me, reading straight for a couple of weeks is quite extreme, but I needed an extreme change in my life and way of thinking and this provided me with the shift. However, for most working on our dreams and using the in-between time will be effective and is how I discover my answers now. I can assist you to uncover your answers as well. This can happen through my intuitive guidance and through coaching to align our three brains, our gut is predominantly in charge of making us feel safe (an issue we often associate with fears). Let me know what keeps you awake at night!
If you want to join us for a live taping of News for the Heart, you can join us on Hangouts or BlogTalk. I will post all the information on Facebook!
I have live tapings at

 

1PM

 

with:
Nancy Arruda airs

 

Oct 3rd at noon

 

or watch YouTube
Jean Adrienne

 

Oct 6th & 20th
David Watson

 

Oct 14th
More are joining the excitement! Check

 

Facebook
Sign up for my newsletter on the front page you can receive discounts on my favorite services.
With Love and an Open Heart,
Laurie