Happy Thanksgiving! (to my Canadian Friends)
There is so much happening this month and next (mercury retrograde Oct 21-Nov 10, Lunar eclipse Oct 18th view early, and Solar eclipse is Nov 3rd), however, my inspiration for this month just never seemed to flow. I wanted to take this opportunity to Thank you all for being in my life! I'm grateful for all my blessings in my life and to write and inspire even one person is my deepest goal. As I sit with the sun blazing down upon me, on this beautiful day, I am grateful for so much in my life. It hasn't always been easy, and I'm challenged almost every day, yet I hold such reverence for all of you and everything in my life. There are so many opportunities to grow! Thank you for being a part of my journey!
If you have been following my journey into Health and Well-being, you know that I began a Dietless Slimming Program. It is the most complete program because it incorporates Mind, Body and Spirit. Armand Dupuis has studied Wellness and Dieting for decades and has brought a program that is simple and effective. To find out more about this complete program that is valued at $500 for FREE go to www.Dietless.info and listen to our 4 shows that we have done in the archives www.intuitivesoul.com/radio/radio-show-archives Stay tuned…
Let's enjoy life to the fullest!!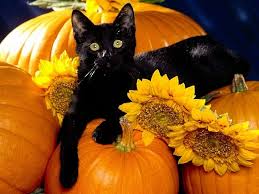 Happy Thanksgiving to my Canadian Friends! And Happy Halloween! (I'll have more to write next month!)
Here is our great line-up of Co-hosts:
CBS Radio:* 1PM EST/EDT
Mondays : Voices of Soul & Intuitive Soul
with co-host Jean Adrienne 
www.jeanadrienne.com
 and I, are every 2nd and 4th Mon-this month Oct 7 & 28th
Intuitive Soul on Wednesdays: 
Oct 24th TBA
Intuitive Soul and Friends, Fridays:
Energy Consciousness