Happy Canadian Thanksgiving & Halloween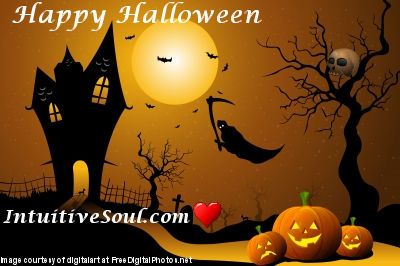 I'm not sure where the time is going? I love the Fall even if the colors aren't quite here yet, however, I have a feeling by my next Newsletter we will be well into the beautiful Fall colors!
When I contemplate our Canadian Thanksgiving just around the corner, I am very Grateful for all the Blessings that surround me. Thank you all for your Love and Support over these years. I'm eager to discover the new opportunities that abound and my continued service. Thank you for Choosing IntuitiveSoul ♡
What's Up in the Universal Sky this month: Venus Retrograde October 5th to November 16th, 2018
In a year of opening our heart chakra we need to look at all aspects that has us in a place of not loving fully. Venus incorporates our relationship with other people, our relationship that we have with our self, and our relationship that we have with money (which is really about our personal values and beliefs). There are a couple of ways this energy can manifest. When we look at love it is a higher vibrational emotion. Venus can often trigger emotional responses within the self, but not superficial emotions, deep emotions of love, as well as, its opposite. Whenever we are dealing with other people and how we relate, it really has nothing to do with the other person and in fact we are dealing with how we relate to our self. We are working with re-establishing a proper relationship with ourselves and that is simply mirrored out into our relationships with others. Do you respect yourself? You will find the answer to that simply by attracting people who dis-respect you. Do you love who you are, flaws and all? You will notice that in your relationships if others are constantly judging your flaws and pointing that out to you. Anything you notice about your relationship energy that you do not like is simply a mirror of how you may not notice you are relating to yourself. Venus retrograde in Scorpio will show you who and what have outlived their purpose in your life. Typically, when this takes place, relationships will come to an end. If not a complete ending, then they will transform or change on some level, so that a deeper connection or bond can be made. Any relationship that makes it through a Venus retrograde in the sign of Scorpio and Libra, will be made stronger, or become a more authentic reflection how you are relating to yourself.
If we look to our relationship with money under the Taurus (personal values and beliefs) rulership. What deadwood do you need to release? The house of Scorpio is ruled by several factors; death, transformation, rebirth, other people's money, loans, and taxes. When Venus stations retrograde in its opposite ruling sign, loans may be overdue, and the stress is weighing on you in some way. There is a possibility of finding a solution to your current financial wows, the key to remember is do not make them any worse. Focus on a plan that will ensure your ability to take back your power by not overspending at this time. When spending, ask yourself "Is there any value in your current purchase?" If not, then it is best if you focus on paying back what it is that you owe.
New purchases are not suggested especially if they are a major ticket item. Instead really contemplate the value that you bring to the world, and the lessons you are learning with your current financial situation.
Keep in mind if you are feeling low energy, or lower vibration emotions, than this is all a part of your re-evaluating your worth out in the world. There is an opportunity to find a sense of balance once Venus stations direct in the sign of Libra.
Make sure you take the time to ponder your current feelings around love and value
Nancy Arruda is a psychic-intuitive who uses the tools of Astrology and Tarot to gain understanding into the spiritual realms.  She believes in focusing on doing what you love to do.  Living life through your heart center and allowing your inner light to shine!  Visit her at www.universalsky.com
Inspiration: Failure and Responsiblity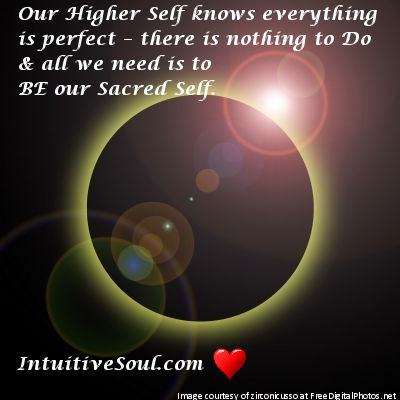 This month's inspiration came again from Emmanuel Dagher and my beginning work with Peace Mother Geeta Sacred Song. I think about many concepts in my mind as I grow on this journey. Last month I touched on Failure in Feelings vs Emotions. Since then the Fear of Failure has become a theme in my work. This is always a sign about the importance of something entering my life. And I pride myself on being a Leader by Example. When I go through something I know I can assist others. So the Fear of Failure is one of our deep core fears that can be responsible for blocking us from Thriving in this life. Plus: Responsibility is something I have examined many times – as I knew that this term "responsibility" carried a heavy weight. Emmanuel in our last Healing Session from Club Miracles shared that Lack of Prosperity often is because we feel too much "responsibility" in our lives and this 'heaviness' is closely related to our Fear of Failure.
Fear of Failure is one of our deep core fears that can be responsible for blocking us from Thriving in this life.
Let's look at this concept of responsibility. When we feel a responsibility towards something or someone we feel obligated and can feel guilty or shame when we don't measure up or perceive ourselves as a 'failure'! I remember working at the Government and feeling the heavy weight of 'responsibility' towards colleagues, staff, clients and society as a whole. Then I would examine my anxiety around the responsibilities toward family obligations and even cleaning (as I have allergies with dust so cleaning would create other problems). This concept I had over 'responsibility' was way too dense and heavy energetically. I would begin to feel anxious at any hint of responsibility … until I figured it out and then I began to understand that it was my perceptions of responsibility that was to blame and not my work, family and home that was the problem. And I thought I had shifted it; clarified my relationship with responsibility. However, when Emmanuel was sharing our perceptions around financial freedom and that it is our fear of responsibility that is causing the blocks – I remembered my earlier understandings and realized that responsibility still plays a HUGE role in my fear around financial freedom. I look at Income Tax and specifically HST as a block – which is a responsibility that I don't want.  However I also feel responsible to my clients, my listeners and the audience of my website. When something goes wrong I feel responsible for it. Read More…
Upcoming Shows & Guests
If you want to join us for a live taping of News for the Heart, you can join us on BlogTalk. Let me know & I will post all the information on Facebook!
I have live tapings at 1PM with: 
Nancy Arruda Oct 5th
Jean Adrienne Oct 15th
Tom Campbell Oct 30th
Join the excitement! Check Facebook
Don't miss my newsletter each month and receive discounts on my favorite services as well as a download of a Quan Yin meditation. Sign up on the right at the top of the page.
With Love and an Open Heart,
Laurie ♡