Happy Thanksgiving!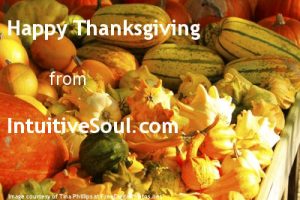 I want to  wish everyone a very wonderful Thanksgiving and hope everyone in Canada celebrated our Thanksgiving with it's perfect weather here in Toronto. I am always Grateful for all the exceptional people in my life and for BEing Blessed to do what I love! ♡
October has come and gone quickly! Not so gracefully either. Ah well, such as life. Anyone else find the month to go quickly but uneasily? It has almost been like we never got out of Mercury Retrograde? And we are about to move into another pre-shadow on the 15th, which means our Holidays may be very sticky since Mercury will be Retrograde from Dec 3rd-22nd which could impact electronic gifts and shipping. It is the Trickster planet, and you thought Trick and Treat was over!? Be prepared for your Holiday shopping!

Join me for my talk on the Greatest YOU Summit on Nov 6th at 8pm EST where I will be sharing my knowledge with some other amazing guests on the Power of the Heart. I will offer my best work at a deeply discounted rate, so take advantage of this amazing deal. It's 100% FREE and had already begun so join the FUN NOW!
Every 1st and 3rd Monday of each month I join Jean Adrienne on her show InnerSpeak Soul Adventures where we have a live call in show with FREE readings and clearings. The number to call is  657-383-1895. It's a lot of fun, so Join US!
Our book "Realities of Creation" that I co-authored has been released. It looks fantastic and my chapter is on the Power of the Heart! Purchase your book today! It makes for a lovely gift, with 9 Powerful women offering a toolbox, filled with ideas to help us move beyond our pre-conceived notions and limiting beliefs. The reader can take a little from each of the contributors and craft the method of conscious creation that best works for them―with consistency, ease, and grace! Buy Yours Today!
What's Up in the Universal Sky this month: Nov 2017
November is a month filled with twists and turns.  Ultimately, while the Sun transits the sign of Scorpio we are focusing on letting go, releasing and clearing our way!  Many people have a hard time with letting go and releasing old aspects of being.  We live in a society of attachment and attainment, so we may not like letting go of those things that we have collected over time.  Whether it is physical, emotional, mental, or spiritual in nature, it can sometime be viewed as difficult to change our ways.  When I tell people that things are changing, I get two different types of reactions.  One can bring a smile to your face, while the other, a look of sadness.  How are you holding onto the past?  How are you letting the past go?  It does not matter how much you hold onto something, when the Universe says, "let go" one just complies.  You may comply, kicking and screaming or you may just fall into acceptance and release!
The first part of November is a busy one, starting with Saturn square Chiron on November 2nd.  This aspect can activate feelings of sensitivity.  It's asking everyone to let go of ways of being (emotionally or psychologically) that are stopping you from being TRUE to yourself.  Then on November 4th, the Full Moon in Taurus transpires.  Being in a 'release' month, the Full Moon in Taurus shows you where you need to make adjustments in what it is that you value.  Sometimes this can manifest in an external event that has someone questioning the value that you bring.  Are you or someone else de-valuing you on any level?  Saturn trine Uranus on November 11th can move some blocks out of the way.  We must remember that it is very important to implement responsible behaviors as you embrace any new and exciting concepts.
Want to read more? Go Here!
Nancy Arruda is a psychic-intuitive who uses the tools of Astrology and Tarot to gain understanding into the spiritual realms.  She believes in focusing on doing what you love to do.  Living life through your heart center and allowing your inner light to shine!  Visit her at www.universalsky.com
Inspiration: Shifting Victim Consciousness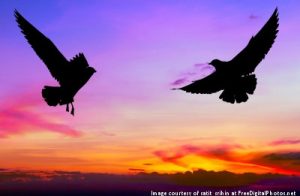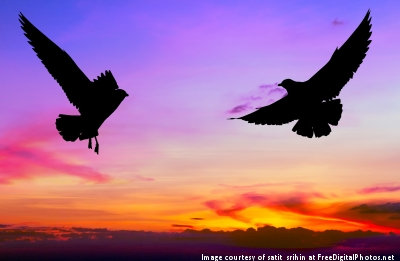 I had an amazing interview with my favorite nuclear physicist Tom Campbell at the beginning of the month that we labeled "Tough Love". This show had some very controversial points made that listeners responded to. The show really discussed how to 'Let Go' but most of the responses were to comments made around Victim Consciousness and that is why I am going to write about it this month. Also 'victim consciousness' fits with the typical theme of November which is family and holidays. How do these link to Victim Consciousness? They link because usually our triggers and issues around holidays and family have to do with us taking things personally and then going into feeling like we are the victim.
When we engage in Victim Consciousness we are blaming others or 'society' for something personal that we perceive as happening to us. During the holiday season we often are triggered by something our family or friends do that we take personally as we see it as happening to us. Our families have the largest impact on us and holidays are when we get together with our families the most. Our families easily trigger us because they are often intermingled with the beliefs we chose when we were under the age of 7: the belief that somehow our family is to blame. Prior to the age of 7 we didn't have a say in how we chose our life and regardless of what may have happened we created a trigger around family and believed we were a victim. So the Victim Consciousness is deep within us all.
It is my hope that we all can see that this is not about laying blame on family, friends or society as blame feeds into our fears. The intent of my shows with Tom Campbell are to find practical applications for his work. He made a comment about being 'short' – which by the way I am – which was to assist us to see when we are in Victim Consciousness because there is a belief that short people are treated differently and are usually less successful. When we are in Victim Consciousness we are in fear. Fear propagates more fear. My shows are to assist us to Grow Up and in Tom's words: "lower entropy" – in my words: "BEcome Love". People are discriminated for many reasons – age, race, sex – and people have overcome insurmountable challenges by facing their fears. Nelson Mandela was an inspiration to millions of people because he let go of the Victim Consciousness many would have suffered from by being falsely imprisoned. He would never have been able to Let Go if he hadn't had the courage to face his fears and forgive those who wrongly accused him and betrayed him. He rose above his fears and found Peace, Acceptance and Unconditional Love. If you believe because you are short you will be discriminated against – you never have the courage to try or to face this fear, you will believe you are a victim. We can't change others, or their prejudices, we can only change how we view the world. If we accept we are a victim then we are letting our fears control and manipulate us and, more than that, we fail to grow up.
Most people have challenges. In fact we all have our crosses to bear and we have these crosses to assist us perfectly to Grow Up. Otherwise, if we have a Pollyanna life, there is nothing pushing us to Grow. And most people don't have perfect childhoods, however, it is how we perceive these challenges that is being addressed.
No one knows completely where our fears come from – it is hard to see the bigger picture – we don't remember the belief we took on from some of the simplest of happenings – as most of our beliefs, habits and stories are created before the age of 7. And it may not have been the sexual abuse or the abandonment of a parent or the physical abuse that occurred when we were young but a simple event even earlier than the ones we remember.
However the point of this article is to help us understand Victim Consciousness and that only we ourselves have the ability to change our perceptions, beliefs, habits and stories. We can't do this change if we believe we are a victim so we have to let go of the pain – the fear. And although it sounds simple – it isn't easy. And that is the way to Grow Up! It doesn't matter when we do it – we will continue to have experiences that appear to justify and validate our stories – until we make different choices. It is through our choices that we can intend to BE Love!
Tom and I believe we move out of Victim Consciousness through having the courage to face our fears. Courage is a way to overcome our fears and to see when we may be falling into Victim Consciousness. Courage helps us face the harder truths – things are never personal – and it helps us align with our True Essence because we can know that life isn't exactly how we see it or perceive it. We aren't our story, we aren't victims. We are Divine BEings who can choose how to respond to life and choose what we believe. Of course the first piece in this puzzle is to know when we hold beliefs that suggest we are victims in our life. It is always easier to blame others or society – it is more powerful to take responsibility for the Story we have told ourselves most of our life and have the courage to examine those beliefs, habits and stories. I choose to take responsibility for my life and make choices that empower me to Grow Up. What do you choose?
Upcoming Shows & Guests
If you want to join us for a live taping of News for the Heart, you can join us on BlogTalk. Let me know & I will post all the information on Facebook!
I have live tapings at 1PM with: 
Maureen St Germain Nov 14th
Jean Adrienne Nov 20th
Nancy Arruda Nov 22nd
Tom Campbell Nov 28th

Join the excitement! Check Facebook
Don't miss my newsletter each month and receive discounts on my favorite services as well as a download of a Quan Yin meditation. Sign up on the right at the top of the page.
With Love and an Open Heart, Laurie ♡