Happy Victoria & Memorial Day!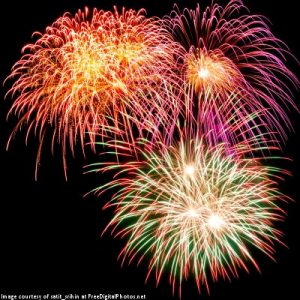 What was last month like for you? Because last week I really didn't know where I wanted to go with my Blog nor my interview on Apr 25th with Tom Campbell. However I had a few areas that were showing up within my readings with different authors who's interviews are coming up (like Paul Selig – should be a fabulous interview in June) and from my interactions with some of my followers. So I had my interview with Tom and things really flowed during our interview around 'happiness' and 'conscious relationships'.
April felt like a strange month of confusing energies, which is why I asked. However, near the new moon on the 26th of April things seemed to shift. A gentler energy emerged and what seemed like confusing energies changed into expansive and opening energy. May feels like a new beginning and both Canada and the US have celebrations this month (albeit different weekends) that usually mark the beginning of Summer! Let's learn to Play more this year and enJOY the gentler and expansive energies available to us.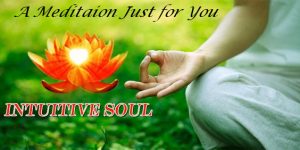 I'm offering a new service of personalized 10 minute meditations that will include a set of wishes that are channeled to inspire you or someone you love for the Holidays or any day! This is a wonderful way to begin or end your day!
Our book "Realities of Creation" that I co-authored has been released. It looks fantastic and my chapter is on the Power of the Heart! Purchase your book today! It makes for a lovely gift, with 9 Powerful women offering a toolbox, filled with ideas to help us move beyond our pre-conceived notions and limiting beliefs. The reader can take a little from each of the contributors and craft the method of conscious creation that best works for them―with consistency, ease, and grace! Buy Yours Today!
What's Up in the Universal Sky this month: April 2017
As we enter into May, Mercury is still retrograde!  Everyone may still be feeling the intensity of miss-communication and computer issues, but hopefully that will not last long.  Mercury will station direct on May 3rd at 24 degrees of Aries 15 minutes.  This direct motion is bringing us to the revelation of new possibilities.  The key is to be open and infuse faith into all that is beginning a new for you.  Mercury's post shadow period ends on May 21st.  During this time, we are given the opportunity to fully alight with our highest aspirations and our personal values and beliefs.
The Full Moon in Scorpio takes place on May 10th.  The Scorpio moons are often viewed as release moons; which can be rather emotional for some people.  We need to release or clear what is no longer serving us.  This particular one is asking you to clear what is stopping you from attaining inner freedom.  One may discover that others may not agree with your particular decisions.  But at this time, one must assert their own values, no matter what the cost.  (Keep in mind, intention is key).  We are speaking to the values of the individual as it speaks to their personal values and beliefs that bring them to the place of proving their individual nature.
Mars, (Scorpios ruling planet) will square Neptune on May 11th.  This may create some indecisiveness or confusion around what you are honouring within the self.  This aspect can also leave you feeling like you have a lack of energy or you may feel physically weak and tired.
As we approach May 17th, we can not take on the responsibilities of others.  It is up to each individual to do what they need to do for themselves.  You may feel challenged with setting boundaries which can ultimately lead you to letting go of ideas of the past so that you can adopt a new belief system.  Again, be open as you walk what may feel like a circular path to valour.
On May 19th, Saturn trine Uranus stimulates a sense of new excitement.  You are still required to infuse responsibility as the new and exciting concepts appear.  Breakthroughs are imminent, so get ready to move in new directions as you embrace the opportunity to delve into exciting new actives.
On May 25th, the New Moon takes place in the sign of Gemini.  It has us springing into action!  Taking action is completely up to you, but that is what it is inspiring us to do.  It is suggested that we tap into some repressed feelings and root emotions.  The purpose is to understand that we can reach beyond any established forms or ways of BEing.
Also on that day, just before the New Moon Jupiter trine Neptune allows you to feel at one with the world.  BEing in a place of peace and tranquility is possible if you can tap into your creativity.  Detachment is a key component in attaining the desired alignment with your authentic inner nature which allows you to actively participate in peak experiences.
May 29th, Mars opposite Saturn is asking you to access your self-control as you focus on of resolutions to what challenges you at this time.
Inspire to be the best you can BE during this month of clarity and action, as you continue to connect and align with your divine nature!  enJOY!!!
Nancy Arruda is a psychic-intuitive who uses the tools of Astrology and Tarot to gain understanding into the spiritual realms.  She believes in focusing on doing what you love to do.  Living life through your heart center and allowing your inner light to shine!  Visit her at www.universalsky.com
Inspiration: Happiness – Consciousness of Relationships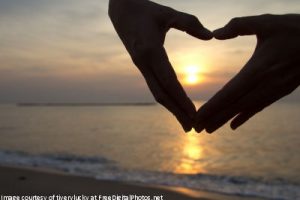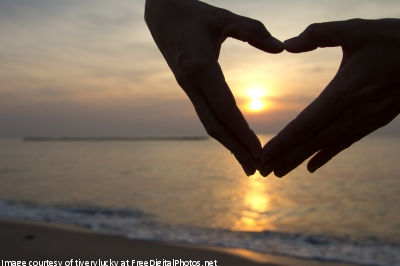 The issues that were arising were around our relationships and how we continue to justify our fears by looking at the 'other' instead of understanding that we are responsible for everything that happens in our lives. We continue to worry, get angry, and justify our reactions because of someone else. It isn't easy to authentically see that our 'unhappiness' is not because of someone else but because we have a fear that makes us feel insecure, unheard, insignificant or abandoned. It appears clear to us that these people or things that happen are why we are unhappy and we don't remember that every event is really an opportunity for our own growth. Every time we have a negative response (or even a positive response) we are adding to our story of our lives. We are creating the definition that we have actualized as our identity. We want to blame our unhappiness on someone or something or believe we will only be happy when we can ensure that everyone else is doing what we need them to do. So we justify feeling unhappy because someone or thing has made us unhappy.
If we knew that the Larger Consciousness System (Tom's wording for Higher Consciousness) is here to help us to grow. If we knew that everything has a purpose in our lives to help us grow towards 'love' then is it possible to allow all of these experiences to be 'seen' as opportunities to let go of our fears? And these experiences are also to acknowledge that no matter what happens the other person is truly being the 'best' they can BE and that they are not doing something to hurt us or create anxiety or pain in our lives. Rather it is our own perceptions that create the pain and unhappiness in our lives. It is our own Ego that needs to justify these experiences because it needs to be 'right' instead of happy.
We are 'infinite Divine Beings' that are having a human experience to Evolve our Consciousness towards Love. We grow when we are 'relating with others' and it is only when we can let go of this need to blame or accept the 'story' of our lives as a victim can we truly step out of our patterns of fear being perceived by us. If we truly desire to 'grow up' and get out of the pain and unhappiness we have established as who we are then we have to begin accepting unconditionally that the pain and unhappiness isn't coming from events or others but from our own fears within; our own beliefs and our own story of who we believe we are!
We have just forgotten who we are. We aren't our fears. We aren't this ego identity that we 'believe' is who we are. We are not just a child, parent, spouse, an education or an occupation etc. that we think about when someone asks us who we are or what we do. We are a 'Divine Being' who has chosen to incarnate as a Human Being to evolve towards love. We are not separate yet we have individuated consciousness to 'Remember' who we are and to choose to expand our consciousness towards unconditional acceptance and love of Self and 'others'. We are more than our experiences and our fears.
Our relationships are our mirrors to understand our own consciousness. We are allowing our stories to trigger and dictate our unhappiness and add this unhappiness to our story with all the "what's and why's" that the 'other' person does to hurt us, instead of working on changing OUR story and changing our fears that create our story and unhappiness.
Instead we focus on each situation as a separate event that continues to justify our 'story': reappearing as a pattern. This belief we hold about who we are is just a fabrication that confirms our fears. Let me give an example: a person we have a relationship with says something that triggers us, out of their own fear they say something that makes us believe they are betraying us, abandoning us or alluding to the fact that we aren't significant enough to… (you fill in the blank). It may be a fear that someone isn't being honest and upfront with you, or maybe someone is appearing aloof and distant, like they don't care. The 'mirror' we are meant to understand is that this is 'our' fear and we haven't shifted it if we can still justify BEing unhappy or blaming another. We instead just take this experience and add it to our ever increasing 'story' of who we believe we are.
So how does this relate to 'Happiness'? Well, like everything in this life, we tend to focus on what we don't want instead of BEing happy inside or allowing our Divine Essence to express itself, we are allowing our fears to continue to dictate our story; our unhappiness. We can't seek 'happiness', it has to BEcome our intention to Evolve towards Love. It is only through our intention to grow that we will uncover that our 'happiness' has been here all along. We have the 'choice' to examine our fears and accept these fears as opportunities to mature and BEcome the Love that we already are. Our 'happiness' isn't something that is 'out' there, but it is who we are as Divine Beings.
Learning through our relationships: having conscious experiences when our fears present themselves are the only way we can experience conscious relationships, experience Love and remember who we are. I don't know about you, but I'm ready to BE happy and have conscious relationships. I'm finding it increasingly difficult to NOT see the Divine within and experiencing more compassion and acceptance (even when I have epic failures) with mySelf. Let's choose to initiate these changes by remembering who we are; Divine Beings having a human experience.
Upcoming Shows & Guests
If you want to join us for a live taping of News for the Heart, you can join us on BlogTalk. Let me know & I will post all the information on Facebook!
I have live tapings at 1PM with: 
Jean Adrienne May 1st & 15th
Dr's Mary & Ron Hulnic's May 22nd
Tom Campbell May 30th

More are joining the excitement! Check Facebook
Don't miss my newsletter each month also receive discounts on my favorite services and download a Quan Yin meditation. Sign up on the right at the top of the page.
With Love and an Open Heart, Laurie ♡