Happy May!
I hope you are enjoying the warmer weather, I think finally the winds are dying down and warmer weather has arrived. I hope to stay!! And how have you been handling the Eclipse energy? We have two more eclipses this month, May 10th and 25th. Lots of changes coming, hold your balance and open your hearts. Let go! (for more information about how to stay open for the eclipses, join Nancy Arruda as we will discuss this in our shows this month May 1st and 15th)
Last month I discussed a dietless weightloss program that I began in March and had Armand Dupuis discussing his Free Program (valued at $500) and it is the best program I have ever been on. It covers many different areas and it WILL create the change you are looking for. Even though I have had some challenges this time, it is due to my healthy challenges these past 2 years. However, my energy is definitely increasing and my progress has been moving the direction I desire. I have lost 29 inches, which makes me well on my way. To follow my progress join us for our shows or listen to them. This is the 1st show: https://www.intuitivesoul.com/armand-dupuis-dietless-slimming-080313. Our 2nd show is now up https://www.intuitivesoul.com/armand-dupuis-2. Our next show is scheduled for May 22nd @ 1PM.
Enjoy the warmer weather and connect in with the growth all around us!
My Inspiration this month: Validation
This has been a fascinating month! I have learned and discovered some powerful processes. My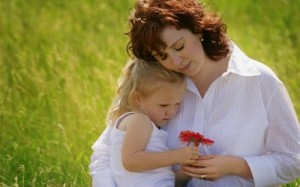 focus has been on "when the Law of Attraction doesn't work" for some time.This past month I figured out a huge piece of why this Law doesn't always work for everybody.The LOA puts the focus on "doing" everything "right" in order to create the change we want to see in our outside reality.  However, I believe it is important to know our motivation and what is driving us, then begin to make the changes from within ourselves, so that we can focus on connecting with our core essence versus this outside "thing" we want to create in our lives.
Consider the following:
1. Our motivation isn't necessarily as simple as fear versus love. Rather it is often something we are trying to "change, fix, heal, manipulate or control" from a place of fear. We need to ask ourselves what do we want to accomplish with this goal, change, etc.? If we keep asking the question "why", the answer will almost always be "happiness" in some form or another. Our motivation to change, have a million dollars, a better relationship, a better career, etc. is all about the pursuit for inner happiness.
2. What is happiness? What does it even mean? It is most definitely an inner feeling/emotion. It definitely isn't "out" there. It is a frequency of energy that is labelled good. But, what is it? We seem to be on this outer search for something that can only be fulfilled from within ourselves. However, when we feel emptiness within our being or a void that is longing for something, we begin to create from this place of longing and emptiness in our outer world. When we try and fill this longing within our hearts and souls with outside "things" in hopes of creating a more fulfilling and happy life, it doesn't work. No matter how much we "do" the "right" things, when we attempt to mould our outer reality without connecting with and addressing our inner reality, we will not be successful.Read More…
Here is our great line-up of Co-hosts:
CBS Radio:* 1PM EST/EDT on www.sky.cbslocal.com. I have almost 700,000 listen each month,  Listen Here Live and find out why!
Mondays : Voices of Soul 
Intuitive Soul and Friends, Fridays:
May 17th TBS
Laurie