Happy 1st Long Weekend of the Summer!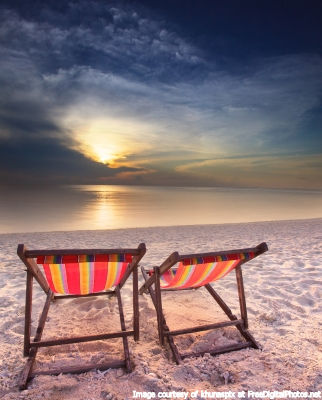 So it may not quite feel like summer yet?? We got our first taste today, with temperatures in the 20's (70's Fahrenheit). I have a feeling that we are all uphill beginning today. This May brings a special energy with it. Do you feel it? Fresh and expansive. All the stagnant energies of April with the Mercury Retrograde period are behind us and things seems to have opened up.
This month I look at our expectations that can definitely inhibit our lives by recreating patterns and creating difficulties within our relationships. Tom Campbell and I also looked at this briefly with our latest interview which you can watch or listen to here.
The only BIG shift this month is when Uranus moves into the sign of Taurus (May 15th) which hasn't been in this sign since 1934. There are some possibilities that may occur during this period, last time a major war broke out since it was there until 1942 – Nancy believes that we may experience or are already in a financial war. What does this mean for us? Remember change happens within US. Focus on our own growth and on what we want – then let the Magic Unfold.
What's Up in the Universal Sky this month: May 2018
The month starts with the Sun in the sign of Taurus (April 19th) giving everyone the ability to focus on their practical and tangible reality.  It places emphasis on our personal values and beliefs as we focus on WHAT we love.
We will be officially out of the Mercury retrograde shadow period on May 4th.  So clear thinking and clear communications can be expected.  We are asked to ground our thoughts as Mercury moves into the sign of Taurus (May 13th).
The New Moon in Taurus (May 15th), is a time of realization around what it is that you are desiring to create in life.  Those creations must be realistic in nature.
A big shift is happening as the planet Uranus moves into the sign of Taurus (May 15th).  Uranus surfs through a sign for approximately seven years.   It is coming out of the sign of Aries (awakening to the authentic self) and moving into the sign of Taurus.  As Uranus moves through the sign of Taurus we can see changes on a global level.  There will be new laws or rules governing finances that slip under the radar.  We have already noticed the big hype in BitCom.  I truly don't understand that particular financial situation but, one can be assured that new legislation will definitely be put into place governing this type of technology (Uranus) money (Taurus).  When Uranus was in the sign of Taurus from 1934 to 1942, there were lots of financial legislation's that were put into place (for example, in the United States there was the establishment of the Security Exchange Commissions , the creation of Social Security and the establishment of the Works Progress Administration and in 1934 Canadian Parliament passes the Bank of Canada Act).  If you keep your eye on the financial markets, there will be all kinds of legislation and new laws governing banks and financial markets.  So with new financial markets hitting the internet by storm, I am almost certain there will be legislation's to govern that market. read more…
Nancy Arruda is a psychic-intuitive who uses the tools of Astrology and Tarot to gain understanding into the spiritual realms.  She believes in focusing on doing what you love to do.  Living life through your heart center and allowing your inner light to shine!  Visit her at www.universalsky.com
Inspiration: Expectations and Attachments
We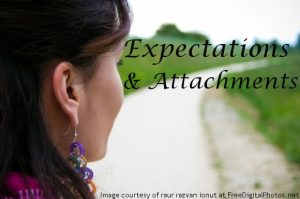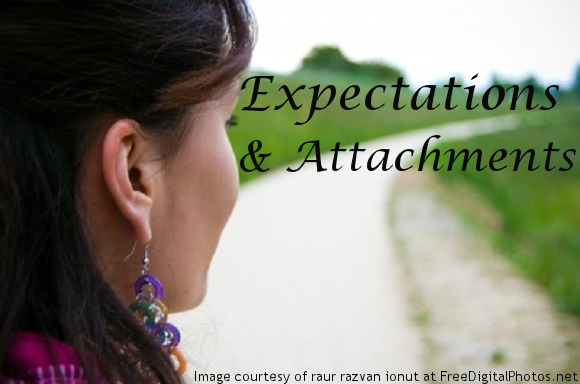 have all heard that we have Infinite Possibilities available to us as long as we can let go of expectations and are unattached to the outcome. Have you ever created a perfect moment? Have you ever connected to your Bliss where the Universe can't help but reward you with feeling Love and Joy?
We sometimes connect to the Flow of the Universe and feel Love and Accepted but what about those times when we are really attached to an outcome like when a bill comes that we weren't expecting and we can't pay it? What about those times when we have expectations on how a day will unfold because of how days like this have unfolded in the past? Like on Thanksgiving with our family – those who have good experiences with their family expect a fun day – those who expect lots of petty fights and arguments to break out often have our fears reinforced and what's worse is we feel we are not enough. And lastly, what about those times when we are absolutely confident that we were treated poorly, were a victim or hurt by someone we love because of how we interpreted their actions or words?
Expectations and Attachments create so much harm to us and we often aren't even aware of it happening. We tend to create expectations and attachments quickly and easily. It is similar to our judgments; we do it so quickly we don't realize we have done it. And before we know it we are sliding down a slippery slope into stress and dis-ease. Why do expectations and attachments cause stress and dis-ease? Because our ego wants to be in control and when we aren't in control we start to look for things we can do that will correct this and … down the spiral we go. The problem of course is we can never be in control – we can only BE in charge of how we respond – and that can only occur if we are in the moment and conscious.
Most of our expectations and attachments are unconscious; coming from our past experiences which, because of our expectations and attachments tend to repeat experiences in our present – and sometimes those repeat experiences are not the ones we really want . The only way to change this to allow us more opportunity to experience more of those perfect moments is for us to become more aware of ourselves and of what is happening around us. We have to BEcome more conscious of our everyday lives – our thoughts, our beliefs, our fears – and the reasons why we react to situations or people within our environment the way we do.
The question is what are your fears? What fear continues to push you to create these expectations and attachments? What are you striving to prove to yourself? Is it just the Ego that wants your expectations and attachments met? Read More…
Upcoming Shows & Guests
If you want to join us for a live taping of News for the Heart, you can join us on BlogTalk. Let me know & I will post all the information on Facebook!
I have live tapings at 1PM with: 
Jean Adrienne May 21st
Nancy Arruda TBA
Tom Campbell May 29th
Marla Frees June 4th
Join the excitement! Check Facebook
Don't miss my newsletter each month and receive discounts on my favorite services as well as a download of a Quan Yin meditation. Sign up on the right at the top of the page.
With Love and an Open Heart,
Laurie ♡