Happy Spring Equinox!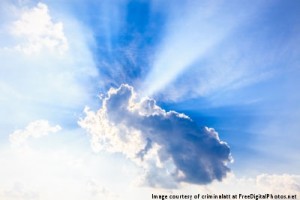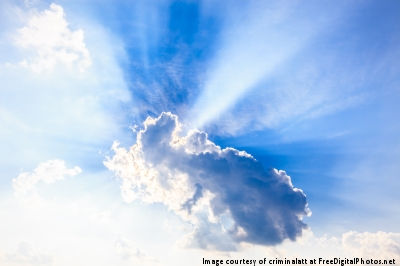 Apparently March is going to come in like a Lion tomorrow, with the Winter we have had, I guess that is ok. We've been incredibly lucky this year. Although, we are just about to enter into the first set of Eclipses this month, more below and on our show aired today with Nancy Arruda from Universal Sky.
Spring Equinox is when we gain the most daylight, this month we will gain over 90 mins to our day, it is Solstice when time slows down the most. I always love Spring, even if we didn't have much of a winter, it brings with it New Beginnings. This month I wanted to focus on Purpose, it's a fascinating topic, hope you enjoy it.
Jean Adrienne and I are continuing our Heart-Based Support Group and it has been a lot of fun! It includes 4 calls each month for a low price of only $50 per month or if you sign up for 3 months you can continue the low price of $44 per month. Please join us, it will be a great Support to our Spiritual Evolution! For more information or to join now GO HERE!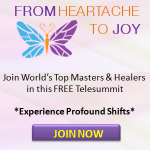 This Month I have Show on From Heartache to Joy Telesummit. Please show your support by clicking the banner. There are some amazing speakers and my call will be on March 24th at 11 am EDT. Realize your Full Potential and Achieve your Dreams! This summit is FREE and it could change your Life! Join NOW!
What's Up in the Universal Sky this month:
Spring is just around the corner! We all look forward to experiencing spring, but before we can, we must first complete, let go and release…the winter?!  If only it were that easy, to simply just allow the seasons to change without having to do any personal or internal changes.  But this month we are in for a time of releasing, completing, and letting go.
There are two eclipses taking place in the month of March.  Eclipses are a time of releasing and letting go.  Many people have difficulty during this time as it challenges our status quo.  It challenges us into embracing some form of change, which can be scary at times.  Depending on our level of attachment to what we are being asked to let go of, depicts how difficult the eclipse will be.  If one is highly attached to something staying the same, then it will be more challenging.
The Total Solar Eclipse takes place on March 8th, 2016 at 8:54 PM EST at 18° of Pisces 55 min.  Here our Soul challenges us to evolve on a level that may not be conscious to us.  One may seek answers to questions that lie in their own personal shadows, answers that lie deep within the sub-conscious natures of the self.  How is one to identify with the knowledge that lies deep within the mind, deep within the Soul?  It is best to meditate and ponder on what you may wish to discover. Only you can decide what is worth further investigation. Upon completion of discovery, you are given the power to align, or misalign with your truth. That is totality your choice. Are you ready to listen to the harmonic sound of the Universe (AUM) ???
The Lunar Eclipse transpires on March 23rd, 2016 at 8:00 AM EDT at 03° of Libra 17 minutes.  With this eclipse, we release relationship dynamics that are not in alignment with the desires of our heart center. We are being asked to connect to the wholeness within the self.  How can you connect to the self on a whole new level?  How can one connect to the desires of their heart, to identify with what stops them from connecting to the heart? Look through the ego directly to your spirit, directly to the part of you that desires balance, truth, and wisdom. We are being asked to connect to our inner passions, those passions that reside deep within your heart center, deep within your spirit. What must you release in order to make this connection? This connection to self, which in turns allows you to connect with other at a much deeper level.
Embrace the changes that are before, embrace the changes that are within you!  For more information on the month of March… Listen to News from the Heart with Laurie Huston as she speak with me on What's up in the Universal Sky!
Nancy Arruda is a psychic-intuitive who uses the tools of Astrology and Tarot to gain understanding into the spiritual realms.  She believes in focusing on doing what you love to do.  Living life through your heart center and allowing your inner light to shine!  Visit her at www.universalsky.com
On Mar 3rd at 4pm EST, I will be a co-host with Jean Adrienne on her show Power Talk on www.healthylife.net. It's live so call in on 800-555-5453! We are on every first Thurs of the month!
Purpose: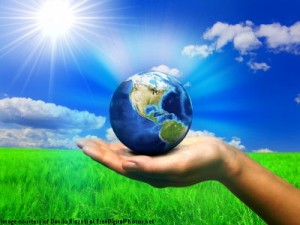 Lately, the idea of 'Purpose' has been in my line of focus (I completed a show with Tom Campbell on Purpose). Purpose is this interesting concept that we have. We believe that our purpose is somehow tied up with our identity. So we have this grandiose concept of 'what we do' is 'who we are'. What I mean by this is that we identify with what we do, what our 'work' is as part of our identity. And we also believe that as we define ourselves by what we do, our 'purpose' is somehow linked to our work. And our 'purpose' is our Soul's Purpose. Our 'purpose' is 'Who we are', what our Soul has decided to work on in this life.
We also look outside ourselves for assistance to uncover this elusive 'purpose' in hopes that someone else can direct us to our living our highest potential and our new 'work' will be reflected within this discovery by someone outside ourselves. I always find it amazing that we put our hopes in another's hands to tell us what our whole life has been telling us.
Every core issue is uncovering our 'purpose'! Every dream and turn we have made in our lives has been to right us on the path of discovery of Who we are. What we chose as our higher education – even for those who were pushed by their parents into their unfulfilled or chosen field. How we live our lives. Every relationship. All these have helped us uncover this potential of Who we are!
The problem of course is that we often are not our 'authentic' self and we are looking outside ourselves for our validation in hopes of discovering this ideal. As Tom Campbell suggests our Purpose is to Grow-up and BE Love.
A crystal child in the book "Communication with Children of Now" by Meg Blackburn Losey suggests we have two purposes: a major purpose is to 'make a difference' and the other purpose is to enjoy the game. Tom has added to the major purpose of this crystal child to not make 'making a difference' the goal, but to be motivated to BE caring and compassionate to others. This may seem like a subtle difference but if you are just doing things like volunteering because it's the 'right' thing to do because it will make a difference in this world, then you aren't doing it from your heart. Which means eventually you will bring your ego into this process, you will resent that some people get paid, that people are 'doing it wrong' and you will try to fix, change, or manipulate the 'service' and eventually be very unfulfilled and resentful because your ego is taking over your volunteer work. Offering to do volunteer work because you love it, because you want to care for others, and because you are a compassionate person means you will enjoy it without involving your ego.
Our purpose really isn't this elusive 'thing' that we do or have to discover. It is the Gift of Who we are! It may carry over into our work but our work isn't what defines us. In fact, we could fulfill our purpose in everything we do. If we are BEing authentic, if we are BEing ourselves then we naturally are our work. Meaning, someone who is a 'leader' will be learning all their lives about leading. They would have had early experiences of both good and bad examples of leading; they would have done both good and bad examples of leading; and they will lead wherever they are or in whatever they do. We don't just all of a sudden have someone tell us our 'purpose' and we have nothing to do with this information.
However, we may not be aware of our 'gifts' consciously and this is often because we don't always have an unbiased view of our world. And we are usually attached to BEing a certain way.  So it is possible that we haven't seen that from our childhoods we have always loved to communicate, that we have always been very social and extroverted, or that we have always enjoyed writing stories, blogs and exploring other ways to communicate. However, it should be no surprise that our purpose is to communicate because we have had many examples in our lives and probably 'communicating' is a large part of the lessons you are learning in your life. Do you see how this works? Our purpose is who we are and what we are learning in this life.
And if we are not be able to see what we do best our friends and family can often be the ones who can tell us what or who we are.
One of the 'gifts' in this life is uncovering the magic that lies in our lessons, in our struggles, and in our choices that we have made in our relationships. Experiencing this magic helps us free up so much energy and love within us. Remembering 'who we are' is so empowering when we can discover it ourselves when we find the magic in our lessons. And so it is important to know that all the struggles, pain and fears we have endured are part of the process of uncovering our Gifts and Purpose. And when we realize that this is all part of the Divine plan to own who we are and to live our Purpose it frees us from the struggle!
I invite you to find a way to BE who you are and express your Gifts through your Purpose in life. Then we can do the secondary purpose the young crystal child saw, which is to finally have FUN and enJOY the game of life!
Upcoming Shows & Guests
If you want to join us for a live taping of News for the Heart, you can join us on Hangouts or BlogTalk. I will post all the information on Facebook!
I have live tapings at 1PM with: 
Courtney Amundson (special guest author) Mar 7th
Jean Adrienne Mar 21st
Tom Campbell Mar 29th
Sign up for my newsletter on the front page you can receive discounts on my favorite services and download a Quan Yin meditation.
With Love and an Open Heart, Laurie