Happy Spring Equinox!
March may well bring an early Spring here in Toronto, as this past month has been the warmest Feb in history (or so I believe) and it appears our weather experts were wrong. LOL BIG surprise, our brief La Nina has somehow turned back into an El Nino? Not sure what that is saying about our environment? But it was a lovely surprise to have a sunny day that reached 64 F in Feb. Especially how dark it was in Jan.
Our eclipse season has ended, hope it was as easy as it suggested for you. I had some strange almost Mercury Retrograde experiences with my website and today with MailChimp (but that is site wide) when we aren't in any difficult retrograde periods until the 4th when Venus goes retrograde for almost 6 weeks and Mercury goes retrograde April 9th. So be gentle with yourself this month and next. No use getting all frustrated over nothing.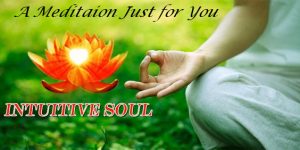 I'm offering a new service of personalized 10 minute meditations that will include a set of wishes that are channeled to inspire you or someone you love for the Holidays or any day! This is a wonderful way to begin or end your day!
Our book "Realities of Creation" that I co-authored has been released. It looks fantastic and my chapter is on the Power of the Heart! Purchase your book today! It makes for a lovely gift, with 9 Powerful women offering a toolbox, filled with ideas to help us move beyond our pre-conceived notions and limiting beliefs. The reader can take a little from each of the contributors and craft the method of conscious creation that best works for them―with consistency, ease, and grace! Buy Yours Today!


My encore interview for this brand new series is on Mar 17th. Join us for this!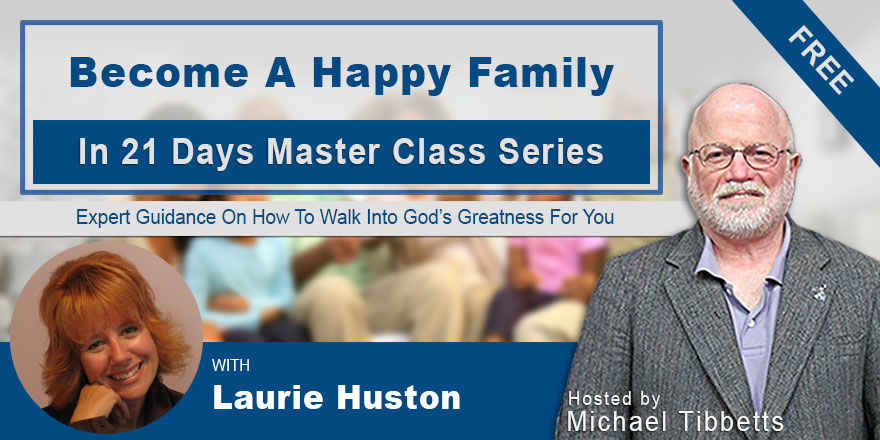 Join the 'Become a Happy Family in 21 Days Master Class Series' and learn the secrets of creating joy in your family!
It isn't often I find an event this inspiring to be a part of. When Michael Tibbetts invited me to be part of his online interview series "Happy Family Master Class Series"   I knew I had to be a part of it! I not only believe in it, I live it. We, along with other experts, share our stories, techniques, practices and tools.  So join us here: [Become a Happy Family]. And invite your friends to join in too!
What's Up in the Universal Sky this month: March 2017
Ah, the Month of March has arrived, and with that brings the renewal energy of the Spring time.  The scent of the moist soil as the tulips begins to veer above the earth's surface.  The symphony of birds as they sing to the glorious, rising sun every morning.  The orange-chested robins hopping around on the ground as they search for food and nesting supplies.  The buds on the trees as they sprout for life sharing their vibrant green colors to create a new pallet upon the horizon.  Spring  is a time of renewal, new life and new beginnings!
2017's ruling planet of growth and abundance, Jupiter, will aspect two outer planets as it continues its journey in the sign of Libra (relationships).  But Libra's ruling planet, Venus will station retrograde at the beginning of the month.
On March 2nd, Jupiter opposite Uranus may stimulate a sense of excitement or a sense of fear within the self.  One must take some time to ponder on life, which allows you to tap into the creative and joyous responses to life's process which will ultimately bring you to a place of inner fulfillment.  How do you experience your new found freedom that this aspect is bringing you?  If you listen to your inner self, you will find that excitement and fear almost feel the same, one gives us a sense opening, and the other is limiting!  Choose the experience that opens up your heart.
The vibration that everyone is wondering about this Month is the Venus Retrograde that is transpiring from March 4th to April 15th.  When we work with Venus, we are focusing on two things; our personal values & beliefs (which includes our personal resources and finances) and Love (which includes our relationships and beauty).  Quite often when we think of love we think of other people in our life, or the ones we may desire to have in our life. But the vibration of Love at this time is all around the self.  With Venus retrograding at 13 degrees Aries 08 minutes, we are tapping into a love of the self, the ability to embrace individualization as one blends the two polarized aspects of BEing; the yin and yang, the feminine and masculine.  Typically we embrace that aspect through the ritual of relationship, where man and woman joining together to create a union of souls.  But how can one create that union within the self?  Often we use our relationships as a stimulus or as a mirror, but it is not really about the other person, it is about you and how you manage that dynamic within the self.  For some their relationships might change, alter, or adjust, and for others you will be playing out a dance of where you need to affirm what it is that you truly value and believe in. This Venus retrograde may feel like a test, a test of love within the self, one that is asking you to define "Love" in your life and how you choose to share that with yourself and possibly others.
Look deep into the self and remember what the Beatles told us…  "All you need is love".  If you are in love with yourself and your life, then your value is reflected there, in that point of LOVE!
The second Jupiter aspect is a little more challenging an it is happening at the end of the month when Venus is Retrograde.  On March 30th, Jupiter square Pluto will challenge your growth process.  Patience and tolerance is required to infuse the change that you desire in your life.  If you feel like you are struggling, then just let go of the struggle, stop trying to roll that big bolder up hill and instead just walk up the hill not pushing anything, but rather enjoy the scenery that is around you.  It is in that enjoyment that the bolder will make its way to where it needs to go and you will find yourself on top of the mountain effortlessly.  Use your inherited wisdom to transform your consciousness to one of plenitude!
Keep in mind that growth is still possible with this aspects, but sometimes when we deal with growth on a spiritual level, it can also seem challenging.  Remember as the butterfly leaves its cocoon, it struggles to free itself, but it is in that struggle that gives it the strength to fly!  Are you ready to fly?!
Nancy Arruda is a psychic-intuitive who uses the tools of Astrology and Tarot to gain understanding into the spiritual realms.  She believes in focusing on doing what you love to do.  Living life through your heart center and allowing your inner light to shine!  Visit her at www.universalsky.com
Inspiration: Healing through Dreams & Synchronicities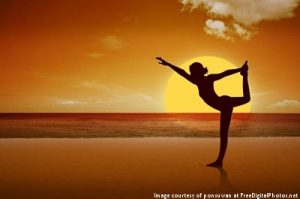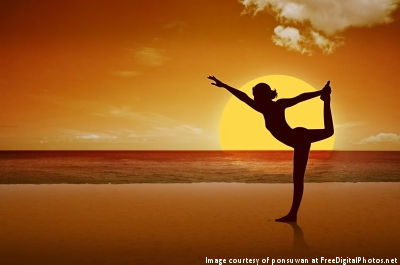 Seems like an odd direction for my thought process this month … however as I was preparing for a 21 day healing event with Emmanuel Dagher and Ziad Hashash – where I had to come up with the direction for this healing opportunity – I uncovered a series of what could be seen as unrelated events that I will say were synchronistic guidance from my Divine guidance system that happens to work in very unique ways. It's like putting together pieces of a puzzle – at least when it comes to me hearing my own guidance. When it comes to offering guidance to others I am much clearer and precise. With me I tend to need many things to convince myself or find the thread that may assist me to be guided in the right direction.
The early morning began with a dream. Typically my dreams are in a helping manner and my reason for going to an event in my dreams is to help someone else. However the two people I went with in my dream in the early morning did not receive the initiation. Instead: I did. In my dream it was with an old teacher who I left because I uncovered that he was working with some very dark energies. However in this dream the initiation was a very powerful one around opening my Goddess connection to Sacred Sexuality and in the dream the old teacher and I began dating. When I awoke from the dream I remember feeling overwhelmed with love and knew something powerful had occurred in the dream time as well as possibly a forgiveness of old hurts. Then I listened to both meditations from Ziad and Emmanuel and something in Ziad's meditation began the process of trying to understand my current health issue and was supported with Emmanuel's core work.
Since July of last year, I've had some issues with a molar and what I thought would be a simple cavity filling (3rd time for this tooth) turned into a need for a root canal. However the infection never really went away so last Oct I had an infection that began to go septic and even though I did the 'right' things – antibiotics and antibiotic care then a series of holistic treatments to support my immune system – the abscess is still present. For some reason I had never looked up the significance of this tooth or asked my body what it needed.
So I finally did some research and found some fascinating information on teeth and root canals. One piece to the puzzle that I found was that this particular tooth was on never fitting in or feeling like an outsider. Now this didn't become clearer until I began describing it in an interview I was doing with Jean Adrienne later that day. That's when I realized that for the past couple of years I have been desiring a healthy relationship with someone I could share my life with. Given the dream that morning it clicked in place  that most of the men that I found – or found me – never really 'got me' and (wait for it)… unconsciously I felt like I couldn't fit in. We strong, accomplished, spiritual teachers often intimidate men. So we look for strong men who are not easily intimidated by us to share our lives with.
However such men don't tend to be in the Spiritual community. And once I find such men and they find out who I am they often get scared away. To me, obviously, I would rather be alone and happy (which I am) than compromise who I am. But there is obviously a belief that I have around relationships and not fitting into the 'typical' relationship. It is my belief and my story that creates this dilemma and not actually what is happening. I probably come off too strong in the beginning or don't open up quick enough because I don't trust that they will be able to accept who I am and I don't trust that I am safe with them. So, my infection is confirming my belief that I don't fit in. And the poor choices that I make show I am not quite as open as I had thought.
However, it doesn't negate that I am happy the way I am right now. I have a successful home business doing everything I love! I set my own hours. I love where I live and the area I live in. I have the most precious gift in my newest kitten that has allowed me to open up differently. I honor my journey and do everything I can to heal my sacred wounds. I am truly happy. Yet I recognize when I sabotage different areas of my life and know that if I was truly ready and open I would be in a relationship!
My health has transformed over the past couple of years and now I only have a couple of areas that still require my attention – far fewer areas than 2 years ago. I also recognize that when it comes to one's health you have to be very careful how you focus your attention! If there is pain you can't heal it if that is where your attention goes. Which brings me back to relationships: if you still have outstanding beliefs (known or unknown) you won't achieve what you desire most. I continued to put my attention on the areas that weren't complete.
I am profoundly grateful to uncover an area that was unknown to me consciously which obviously my body was aware of. I recognize that everything works together to collaborate in this amazing journey we call life. I encourage you to challenge yourself to put the puzzle pieces of your life together and to celebrate the missing or broken pieces for those such pieces lead to greater awareness and opportunities of acceptance that allow us to see our wholeness and perfection. We truly are living in incredible times where we can see our Divinity and Wholeness as who we are. And I suspect that after my 21 days of healing I will see some beautiful changes within. Thank you Emmanuel and Ziad in advance for you have already gifted me with so much!
Upcoming Shows & Guests
If you want to join us for a live taping of News for the Heart, you can join us on BlogTalk. Let me know & I will post all the information on Facebook!
I have live tapings at 1PM with: 
Jean Adrienne Mar 13th
Nancy Arruda Mar 22nd
Dr's Mary & Ron Hulnick Mar 27th

More are joining the excitement! Check Facebook
Sign up for my newsletter on the right at the top of the page to receive discounts on my favorite services and download a Quan Yin meditation.
With Love and an Open Heart, Laurie