Happy Spring Equinox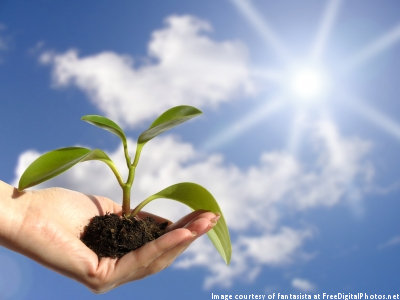 Spring is always a time of New Beginnings, Emmanuel Dagher's Energy Forecast for March is about shedding your cocoon. I think we often hibernate during the winter and become more excited once the warm weather begins to impact us. We have had some beautiful weather each month this winter, and after several days of warmer than average weather we are about to have a snow storm. But that is Spring – it is exciting and tumultuous. Just like life – we have exciting new adventures to begin and we have all the old fears or tumultuous events that trigger us still. Our only option is to become Conscious of the Present moment and choose how we want to respond each moment.
My Blog this month is about Heart-Centered Intentions and expands my understanding of how to create our world. It is consciously choosing to see how we respond and assist us to allow Love, Acceptance, Appreciation and Gratitude to empower our moments.
Nancy Arruda is ill and unable to give us her update, so check her blog over the next few days to a week to get March's Universal Sky Updates or listen to our show that discusses March. We have Jupiter March 8th and Mercury going retrograde (shadow period begins the same day as Jupiter, but actual retrograde is not till 22nd-Apr 15th) this month. So be aware and plan ahead.
Inspiration: Heart-Centered Intentions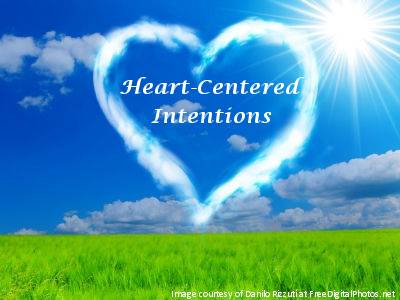 I read something this past week that peaked my interest and had me considering once again what we truly want and whether what we want is beneficial for us or if what we want is what we think we 'should' be doing. And what if how things worked in the past is no longer how anything works now? For example: what if the teachings of the Law of Attraction could work a lot better if some of the rules were tweaked?
I have been talking for years about how we need to focus on BEing instead of doing and that it isn't the outcome of our doing that we necessarily consider as our goal but rather our 'BEingness' – but this week I came across a teaching that really hit it home as it encouraged me to contemplate what motivates us. When we focus on the outcome we are always searching for the results we intend. We are disappointed when we don't get the results and this disappointment could completely spiral us out of the direction the Universe has been guiding us toward!
For years I have spoken about focusing on how we want to feel instead of a goal. And many spiritual teachers suggest that it is the journey not the destination. When we focus on how we want to feel – happy, loving, compassionate – we shift our focus to something that we can control or are in charge of: Ourselves and how we want to BE! And as we control the experience of our feelings in the journey we can enJOY the journey and, again, how we feel is something we are in charge of.
The spark this week was to focus on Love and Acceptance of what we are desiring most. This would fit in with our motivation – to take our goal, say 'vitality' or 'health' and shift the focus to desiring it because we Love Vitality or we are in full Love and Acceptance of a Vital Healthy body. Or in the case of desiring to make more money – it would be because we Love and Accept the work we do completely.
It isn't lost on me that my 'goal' since 2017 is to have Love and Acceptance. My mantra has been: ​​"I choose to step Easily and Graciously into Radiating Unconditional LOVE and ACCEPTANCE while acknowledging the DIVINE within everything." And I have also included the mantra: "I am making Choices that lead to the Highest VIBRANT HEALTH offering greater Opportunities for Freedom, Energy and Peace." With this new inspiration appearing this week I believe that my exuberance for creating Love and Acceptance – as a part of my Being – can motivate me to bring Gratitude into my other desires. Gratitude opens our Hearts and shifts our vibration to higher states so that we can enjoy a Heart-Centered Life experience.
When we focus on Love and Acceptance we allow Gratitude into why we are desiring these shifts. We move away from a 'goal oriented' ambition towards a Heart-Centered Life Intention. We can take any goal that we want and turn it into a new way of BEing. Using Love and Acceptance we can allow Gratitude to enter into our Life Mission. Take any goal and examine why you want it and how it would benefit your life. Most of our top resolutions tend to be around health, whether it is an addiction like smoking or drinking (or sugar) to eating better or becoming more fit and even bringing balance into our lives. These all can be shifted towards what you would be most grateful for – using more Love and Acceptance. Health, Vitality, Joy, Abundance, Compassion – turn your goals into Heart-Centered Life Intentions. Read More…
Upcoming Shows & Guests
If you want to join us for a live taping of News for the Heart, you can join us on BlogTalk. Let me know & I will post all the information on Facebook!
I have live tapings at 1PM with: 
Richard Gordon Mar 5th
Barbra Hand Clow Mar 12th
Jean Adrienne Mar 19th
Nancy Arruda TBA

Join the excitement! Check Facebook
Don't miss my newsletter each month and receive discounts on my favorite services as well as a download of a Quan Yin meditation. Sign up on the right at the top of the page.
With Love and an Open Heart,
Have a Happy Magical New Year!
Laurie ♡