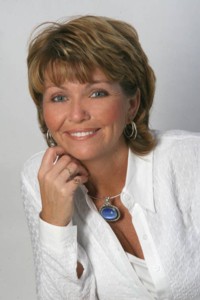 Kimmie Rose Zapf is an internationally renowned intuitive, medium, author, speaker and CBS radio host. Forever changed by her near death experience, she now travels across the country sharing the messages she continues to receive.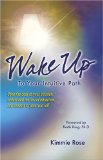 In the summer of 2007, she was diagnosed with anemia due to internal bleeding and as a result, her doctor scheduled an iron transfusion. While being administered this procedure, Kimmie experienced an allergic reaction. Removed from her surroundings for only a handful of seconds, she felt her body spiraling down in a circular motion. During this time, she experienced as sense of peace and connection with all of creation.
In the days that followed, she was given her a message from God and that she was to "teach people that we are one". Since then, she has been receiving new messages to share with others to help them "wake up" and embrace our oneness. She has made it her mission to travel across the country and share these messages. Kimmie was also inspired from this experience to create The Bless You Project, which is a non-profit organization dedicated to encouraging people to reach out to one another with love and compassion to create unity. It is through this connection of unity and oneness that the solutions to the world's challenges can be found.
This experience also inspired Kimmie to complete the work on her most recent book, Wake Up Your Intuition: A Clairvoyant Reveals The Psychic Process, which is scheduled for release in July of 2008. The true essence of the book is to help people "Wake Up" to the intuitive guidance that is within each of us, learn to live in the moment and discover our true purpose. For more information on Kimmie Rose Zapf, please visit her website at www.kimmierose.com.