Do You Forgive?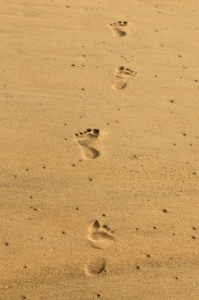 Summer is finally here! Although, it will be better when Mercury Rx is finished. Personally, I believe that there have been a few things happening over the last few weeks, as there has been some heavy energy for many of us.
This month we continue our monthly Support Group I'm hosting with Eric Altman, it will include weekly calls with Eric and his weekly distant heart Transmissions  for a low price of only $97 per month if you sign up for 3 months. Please join us, it will be a great Support to our Spiritual Evolution! For more information or to join now GO HERE!
What's Up in the Universal Sky this month:
June has arrived, and we are smack dab in the middle of Mercury Retrograde in the sign of Gemini.  This has been a very interesting Mercury Retrograde, as I hear of people with phone issue to computer slow downs.  Yes, all kinds of communication errors are transpiring.  The key to remember is CLARITY, get clear.  I am finding mental distractions can lure you out of clarity very easily.  Mercury will be stationing direct on June 11, 2015.  His post shadow will be complete on June 27, giving us the opportunity to clearly straighten out any issues that may have transpired during the retrograde phase.
We start the month with Venus the planet of love and beauty moving into the sign of love, romance, and creativity, Leo on June 5th.  I welcome this vibration, the offering and receiving of love is a wonderful exchange, one that warms the heart.  Enjoy this month and this expression of love.  The tales can turn when Venus enters into her pre shadow on June 28th (more to come in July about Venus Retrograde this summer).  Listen to the love that resides in your heart for it is the vibration that will set you on path to discovering how to open your heart even more, so that the love you feel can flow freely.  Allow yourself to be playful with this transit of Venus in the sign of Leo in the month of June.
There are several aspects taking place from the 5th to the 10th.  To summarize them we are looking at action, growth, foundation, awakening, and breaking-free!  Create a story that resonates with you out of those five keywords!
On June 12, Neptune stations retrograde.  It is difficult to put into mundane words what this can mean to everyone, for Neptune does not enjoy being captive in the mundane reality.  This retrograde is speaking to the Soul in human form, trying to transcend the initiations of the physical reality by operating in the mental and spiritual realms.  What in your life, do you need to overcome?  What form of escapism is holding you in patterns or places that do not serve your highest good?  Use the powers of your mind and the faith in your heart to transcend the physical limitations that may be imposed upon you.
Saturn retrogrades back into Scorpio for one final dip in the waters on June 14.  Let's travel back in time, back to December 6th to 24th 2014.  What were the structures that you had in place then?  What had you created, manifested, or worked towards back then?  You are given an opportunity once again to look at those structures in your life?  With the sign of Scorpio, we are also looking at release?  What do you need to release on a physical level or a deep emotional level that is keeping you stuck?  What restrictions have you imposed upon yourself that you are ready to let go of?  Take some time to ponder this as Saturn will be in Scorpio for the next few months.  He will station direct in August and does not fully move back into the sign of Sagittarius until Sept 17.
The Sun Moves into the sign of Cancer on June 21, marking the Summer Solstice!  Awaken to a new season of Light! The following day Jupiter trine Uranus marks the third and final hit.  This is the final turning point, the time of change, a time to start anew.  Move, gain attention and expand on what ever it is that you have been working on.  This is a super juicy good luck vibe, can you feel it?
Mars enters into the sign of Cancer on June 24th and when he does, we may all feel like slowing down a little.  Letting off some steam, perhaps take a dip, swim in the waters of life, and follow the flow.  What path of action do you need to take?  Follow your heart, your mind, and a combination of what is organically transpiring as you fully enJOY the month of JUNE!
Nancy Arruda is a psychic-intuitive who uses the tools of Astrology and Tarot to gain understanding into the spiritual realms.  She believes in focusing on doing what you love to do.  Living life through your heart center and allowing your inner light to shine!  Visit her at www.universalsky.com
I will have new guests and co-hosts on BeMajor.org this year, so please refer to facebook for when my shows are happening live and produced.
On June 4th at 4pm EST, I will be a co-host with Jean Adrienne on her show Power Talk on www.healthylife.net. It's live so call in on 800-555-5453! We are on every first Thurs of the month!
My Inspiration: Forgiveness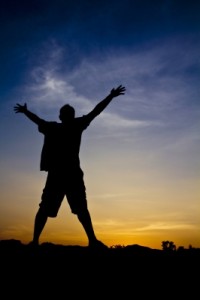 This month has been a powerful one for me. It began with an interview with Eric Altman and continued with our support group calls and another interview with Jean Adrienne. The topic was around 'forgiveness'! I know that for most people 'forgiveness' is just a mental exercise, similar to prayers and affirmations. We just go through the exercise of saying I forgive you, I forgive myself … or do the Ho'oponopono (I'm sorry, Please forgive me, I love you, Thank you). Many people realize that mentally, as in just saying the words, isn't enough and so they try to bring it into their hearts. This is where true 'forgiveness' lies. However, there is one more layer of 'forgiveness' – beyond the mind and beyond the heart – and that is bringing 'forgiveness' into our guts. This is how we can truly 'forgive' someone.
The role of our 'gut brain' is to 'protect' us. It is all about survival. And our 'gut brain' informs us, if we are willing to listen, as to what is safe, and our 'heart brain' tells us what is to be trusted. When we can't forgive, we aren't trusting! And when we aren't trusting we don't feel 'safe'.  Our lack of trust, which is accompanied by the feeling of being unsafe, is a deep issue with most of us and it runs to the root of our survival. It runs so deep that we tend to expect that this is our natural state. And this is not a feeling just for us as individuals. Our collective unconscious promotes that this – wherever we are – isn't a 'safe' place. The major religions suggest that we were thrown out of the 'Garden'. Our trust issues run as deep as not being able to forgive or trust God as a result! And THAT being the case, we will obviously have trust issues and will not feel safe.
Since 'forgiveness' is directly related to trust and trust is directly related to the feeling of safety, which is directly related to the role of our gut brain, we aren't forgiving anyone because we don't trust anyone – including ourselves. And how could we? We don't even trust God. Therefore, one of our first goals is to address all areas where we don't trust and can begin to feel safe. Then we can forgive ourselves, others, and even the Divine/Source.
Personally, the need to forgive myself is a big issue and it seems to be based on the unconscious beliefs that: I don't trust the Divine Guidance within my life; I am alone; I have to have some control over my life; I don't trust 'Source' to do what is needed for me; and I know better than 'Source/God'! Can you see this as arrogance? (I will be writing a follow up article to this and it won't be sent as a newsletter: it will be available by 15/06 on my blog labeled 'Arrogance and Forgiveness')
Do you see how unconsciously I'm judging the Divine? Do you see that I'm unconsciously suggesting that I could know better than the Divine? I need to forgive myself because these unconscious beliefs are just based on my lack of trust. After all I want to 'know' that the Divine is guiding my life and that I can trust this guidance!
If we realized just how much harm we do to ourselves by not forgiving and not letting go of our feelings about the situation and/or person – including the Divine; if we saw the harm caused by the amount of anger, frustration, and energy that builds up in us and gets stuck within us when we can't let go – we would never want to withhold forgiveness. But our arrogance in thinking that we are 'right' and others are 'wrong' – as well as our innate distrust in the world and the role of the Divine/Source – makes it so difficult to forgive! All the pain and discomfort we feel stems from our failure to forgive and let go!
This last piece was just as big for me: I knew how to 'let go'… but explaining it to others was often difficult for me. Letting go is forgiving! When we can trust and feel safe, when we can realize that it is just our perceptions that have made us hold onto something, then we can truly forgive and 'let go'!
I believe the place we first must start is trust; to trust in the Divine Wisdom within our lives. Would you like to join me in gaining back the trust and restoring faith? I believe that the best way to do this is to remember all the times when we felt wronged – even by the Divine – and for us to realize that whatever we think was done was not what we perceived it to be and that we will perhaps never see the 'bigger' picture of our lives to understand what really happened. Yet in looking in on these past events where we think there was 'wrong' done to us we can acknowledge that our perceptions were not likely in alignment with the 'bigger' picture and as a result we have misperceived and judged and failed to communicate properly and allowed the misunderstanding to get 'bigger' inside us somehow. And we justified our thinking to ourselves and refused to forgive, refused to let go, refused to feel the relief of forgiveness – the feeling of safety and trust.
I invite you to determine what areas in your life still require forgiveness – and don't forget yourself! And remember that we don't 'forgive' just to be nice or to follow some religious principles to be 'good' … we forgive in order to make our world experience 'safe' through building our trust with the Source of all things – including ourselves as part of All That Is. And we do this by incorporating not only the mind and heart but also the gut: our very survival depends on it! Take some time to truly examine all of the situations and people – and the Divine – where you still hold this blocked energy of 'non-forgiveness' – you'll feel it in your 'heart' – and see where you just didn't know any better but did the best you could. Now, just forgive: have faith and trust in your own Divine Guidance and Let GO!
Upcoming Shows & Guests
If you want to join us for a live taping of News for the Heart, you can join us on Hangouts or BlogTalk. I will post all the information on Facebook!
I have live tapings at 1PM with: 
Jean Adrienne June 1st & 15th
Eric Altman June 8th
Christopher Papadopoulos June 22nd
Jeff Brown June 29th
Jane Wilkens Michael July 7th
David Watson TBA
More are joining the excitement! Check Facebook
Sign up for my newsletter on the front page you can receive discounts on my favorite services and download a Quan Yin meditation.
With Love and an Open Heart, Laurie