Happy Solstice!
Solstice the brightest day of the year will bring us beautiful and powerful energies this month. I can feel it! However, Mercury Retrograde also occurs this month and we are just recovering from 3 intense eclipses. Yet, there is plenty to celebrate as we connect deeper with the earth and the sun; as we move into the warmer weather in North America.
If you have been following my journey into Health and Well-being, you know that I began a Dietless Slimming Program this spring. It is the most complete program because it incorporates Mind, Body and Spirit. Armand Dupuis has studied Wellness and Dieting for decades and has brought a program that is simple and effective. Even with my considerable issues of heavy metal poisoning, the impact of over a year of frozen shoulders and hormonal imbalance, I have steadily seen progress 35 inches lost and this past week going back on the "magic bullet we all dream about", I have lost another 5 lbs. Many other are seeing the same results. Ingrid Coke after a slow start has lost almost 12 inches in just the past 3 weeks. To find out more about this complete program that is valued at $500 for FREE go to www.Dietless.info and listen to our 3 shows that we have done in the archives www.intuitivesoul.com/radio/radio-show-archives
Happy Solstice and walk barefoot on the Earth to become grounded to allow the powerful energies of this magical time!
My Motivation for this month: Present, Grounded and Balanced
During these interesting times, I find it increasingly important to be Present. Practicing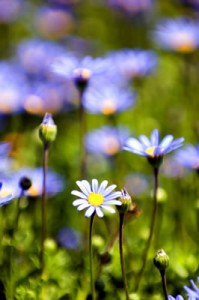 mindfulness and being in the moment is always a great morning exercise to ensure you are ready to set your intentions for the day. Echkart Tolle suggests that you practice being present by becoming aware of your body and its responses or feelings. This means you can't be in the "past", thinking about past events or responses you could have, should have or would have, because then you aren't aware and can't be fully present. You also can't be worrying about the future, financial worries, or what you will be "doing" because once again, you cannot be present and fully aware.
To be grounded, first you must be present in your mind and body and from that place of inner balance, connect in with the earth.  Lately, this seems to be a great topic for my shows; I had fabulous interviews with both Tracy McBurney (CBS interview from 12/04/13 Grounding and Quality of Energy) and David Watson/Willows (CBS interview 20/05/13, Alternate Dimensions, vortex's and Sun Calendars) where they offered exercises on Grounding. Often we think of connecting with the Divine and forget to connect with the earth. However, the earth is where we reside and grounding into the earth and connecting with the Divine Mother is crucial for our manifestation and creation process. The earth offers the best outlet to send the energies you need cleared. Our Divine Mother is the nurturer, not only of this planet but she can and will nurture and heal us when we invite her in our hearts.
Which brings me to balance; I believe that the last exercise we require in the morning before we rise is to balance ourselves. Balance has different definitions to many people. We can balance our chakras (energy centres), meridians or our body's magnetics. Recently I bought an EMF device that balances wifi, cellphone, electromagnetic radiation and geopathic stress within my home that has allowed me to feel very balanced. Whatever method or technique you use, grounding has the ability to have a significant impact on your health and well-being. When these exercises are all done in sequence, it offers you the best option for setting your intentions for the day. Read More…
Here is our great line-up of Co-hosts:
CBS Radio:* 1PM EST/EDT on sky.cbslocal
Listen Here Live
Mondays : Voices of Soul 
with co-host Jean Adrienne 
www.jeanadrienne.com
 and I, are every 2nd and 4th Mon-this month June 10th and 24th
June 3rd, encore of mBraining from May 24th
Intuitive Soul on Wednesdays: 
June 12th Co-hosts Marvin Oka and Grant Soosalu on mBraining – Evolve your World  
www.mbraining.com 
Intuitive Soul and Friends, Fridays:
June 7th, TBA
Sign up for my newsletter on the front page you can receive discounts on my favorite services.
With Love and an Open Heart,
Laurie