Happy Summer!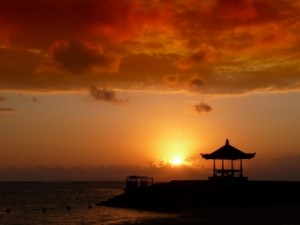 How are you enjoying your Summer? For me it has been challenging lately. The energy seems to be erratic, or it may just be that I'm very sensitive and I may already be experiencing Venus Retrograde as I often experience things prior to them going retrograde, while in the shadow phase. I got Strep Throat that lasted over 10 days, and my energy isn't back to normal yet. However, I have had similar information from many people that the energy has been challenging of late! So, Jean Adrienne and I are in negotiations to create a new Support Group for everyone. We all need authentic support to traverse these times of change. It will be a reasonable way to get the support and tools you need to create the change you want in your life. We will begin in Sept. It will be Tues evenings at 8pm EST to include our friends on the West Coast. It will be $44 per month. We will give you more direct information as we develop the group more!
What's Up in the Universal Sky this month:
This summer we are focused on heart centered relationships.  On July 18th, while the Sun surfs the water's edge in the sign of Cancer, Venus will be running barefoot on the sand as she connects with the energy of earth, moving into the sign of Virgo.  The focus is practical relationships and personal values.  What are you currently experiencing in your relationships? Where are you noticing a shift in value?
As the Sun moves into the sign of Leo on July 22nd, it is time to play!  Live life with an open heart and creatively express your inner being!!  Can you find the innocence that exists deep within your BEing and express it?
Venus will be stationing retrograde on July 25th.  Asking us to re-explore our heart centered nature, and what lies in the depths of your BEing.  Can you just BE LOVE?
As she stations retrograde at 00 degrees of Virgo 46 minutes, we ponder the power of discrimination.  How much is too much / not enough?  WE discriminate our ability to understand the vibration of love.  The connection one may have with another can be powerful.  What beliefs are being triggered?  Can you see your organic pattern of evolution as it pertains to your ego / spirit / heart center?  Embrace your learning, allow it to flow through you, nourishing your soul, awakening your heart.
An overwhelming power can be felt within you as you tap into this vibration of love.  So powerful that you can feel the fire burning when Uranus in Aries slows down to station retrograde on July 26th.  Tap into the moving stillness and ask yourself…  What are you awakening to?  How is that awakening moving you within?  BE OPEN!  Allow the uncontrollable energy to move you towards the alignment with your soul.
The second Full Moon of the month of July is upon us!  Are you having a "once in a blue moon" kind of experience in life right now?  The Full Moon that takes place on July 31, 2015 is opening up your consciousness to new ways of BEing.  We are at the pre-formation of BEing and understanding what is transpiring within the mental realms.  The corresponding New Moon takes place on August 14 at 21 degrees of Leo 30 minutes.  WE are opening and accessing our consciousness for a reason, one that goes beyond understanding it on an ego level; it is about understanding the Soul.  The true purpose will show itself in time, by stepping out of the box.
Venus will have retrograded back into the sign of Leo on July 31.  Pulling you into the depths of your heart and spirit.  Can you still feel the love?  Allow yourself to experience what you are going through on a heart level; the goal is to awaken you.  Release the ego and experience love.
On August 2nd, Saturn stations direct at 28 degrees of Scorpio 16 minutes.  Saturn, the Karmic Teacher, infusing limitations, and restrictions, is sharing the lessons we need in order to achieve a sense of karmic balance.  Now he is infusing softness into our lives, using unity and love to move forward.  Let go of the resistance, open up and do not define what love means, simply experience it.
Jupiter square Saturn on Aug 3 shows you the difficulty in finding a balance between what you desire on a personal level and your responsibilities.  Both of these planets are interacting with Venus as well (Aug 3/4).  We are focused inwards with Venus retrograde and you may feel like you are being pulled in a couple of directions.  Jupiter is asking you to expand on your values and Saturn is showing you the restrictions.  Find the balance!
The Sun shifts into the sign of Virgo on Aug 23.  Now it is time to get organized and set some priorities!  Enjoy the rest of the Summer
Nancy Arruda is a psychic-intuitive who uses the tools of Astrology and Tarot to gain understanding into the spiritual realms.  She believes in focusing on doing what you love to do.  Living life through your heart center and allowing your inner light to shine!  Visit her at www.universalsky.com
I will have new co-hosts Christopher Papadopoulos and Thomas Campbell is returning in August on BeMajor.org this year, so please refer to facebook for when my shows are happening live and produced.
On Aug 3rd at 4pm EST, I will be a co-host with Jean Adrienne on her show Power Talk on www.healthylife.net. It's live so call in on 800-555-5453! We are on every first Thurs of the month!
The Stories of ME!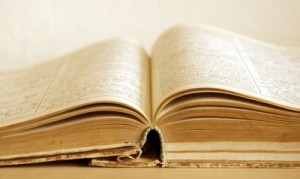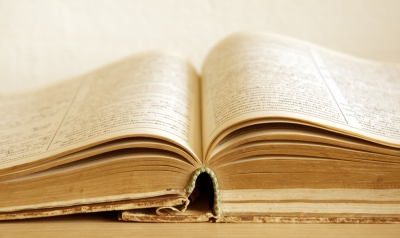 Since June I've been considering discussing this huge issue: the 'stories we weave' and how they impact everything in our lives. I have had the great honor of interviewing a new author Christopher Papadopoulos on his book Peace and Where to Find It, twice now (in June and this month, July). He discusses how our 'thinking mind' is involved in every moment we are awake. To achieve true Peace we must get out of our minds and into our hearts (sound familiar J). The key to doing this is in his new book. I chose 2 interviews as I wanted to discuss the concepts and then I wanted to discuss the practices.
How does 'Peace' fit into the 'story of me', you ask? I'm going to explain it. I hope! Our 'stories', our 'identities', are tied up in our thinking minds, (our egoic minds) and we elaborate on our 'stories' every time we maintain being unconsciously caught up in our heads! When we are constantly 'thinking' we are creating and cultivating our 'stories'. You know the identity that is 'us'. It is who we believe we are from our 'human perspective'. It is the 'perceived' image we have about our life … the labels we identify with, how we perceive others and what we believe others think about us! This is the 'story of me'.
And we use words like 'always' and 'never' to describe these 'perceptions' we have of ourselves. We like to embellish our 'stories' and recreate our identities whenever possible. You get the idea … it is who we believe we are when we are caught up in our minds all day long.
However, there is evidence to suggest that our perceptions are not truth, therefore all our judgments about others and how we believe they are judging us, isn't the truth. Who we tell the world we are isn't our true essence! When we are in our minds we are stressed, our muscles are tense, and we are constantly 'doing' things (including things to distract us from our discomfort and allow for unconscious addictions). When we are in our hearts with our hearts open and when we are in our bodies being aware of our subtle energy and breath … we are present. When we are present, we can BE peace! When we are present, we can change the 'story of me' and create from a place of peace, unconditional love, or your true essence.
However, first we have to clearly see our identity and our constant need to think. We need to know that who we perceive we are is our egoic mind, our thinking mind, our story that we have created due to our experiences and our perceptions of these experiences. We need to choose how we want to BE in our lives first and allow our inner feelings to guide us on how we experience the world.
Typically, we get up out of bed and just get caught up in our lives without a thought about how we want to experience it. We become unconscious once we begin 'doing' anything: from brushing our teeth, to driving our cars, to working. We tend to live in our 'thinking heads' believing this is the only way to get through the day. We are in a constant state of 'thinking', 'doing', and 'reaction'! Then we continue through the day thinking about what we did and what we perceived was done to us, finding ways to justify what we did and how we are 'right'! These are the very 'stories' I'm speaking about.
This is not to say that we aren't here to 'do' things… we are, but we are to 'do' from a conscious place. Imagine if we not only consciously breathed but consciously ate and 'did' things from a conscious state of BEing! This would stop most of our 'stories' from continuing and magnifying. We could lie in bed, decide how we would like to feel today, maybe happy, motivated, confident or clear and relaxed… then we connect with how that feels. Once we choose, we can create a connection with that feeling and when we feel ourselves deviating, once life happens, we can make another choice to go back to that 'feeling' … or another feeling. And our Heart would be in the driver's seat.
We could continue to make choices all day on how we would rather feel. Don't confuse this with visualizations or positive thinking; this is about becoming conscious and aware at all times. Christopher uses the body and I believe this is the key. Whenever we feel ourselves stepping out (you know when sh@t happens or when we are feeling uncomfortable we leave our bodies or exist from the 'thinking mind' only) we can become conscious of our body and our breathing and this will ground us back into our selves. Then we don't add to our story, we can choose create a new one!
Remember I was going to bring Peace into our 'story'; well peace is our inner state of BEing. It is our true essence that always exists without our perceptions, without our judgments, and without our 'story of me'. Have a listen to the interviews I have done with Christopher to understand how we both believe that peace comes from within and is not something that we need to 'work' on or 'change' outside of us … we just need to become conscious. Our 'stories' come from us being unconscious and from our thinking minds. We can choose to create a new story to include one where 'peace' is our constant state of BEing!
What story would you like to live?
Upcoming Shows & Guests
If you want to join us for a live taping of News for the Heart, you can join us on Hangouts or BlogTalk. I will post all the information on Facebook!
I have live tapings at 1PM with: 
Jean Adrienne Aug 3rd & 17th
Christopher Papadopoulos Aug 11th
Thomas Campbell Aug 25th
David Watson TBA
More are joining the excitement! Check Facebook
Sign up for my newsletter on the front page you can receive discounts on my favorite services and download a Quan Yin meditation.
With Love and an Open Heart, Laurie