Happy Summer!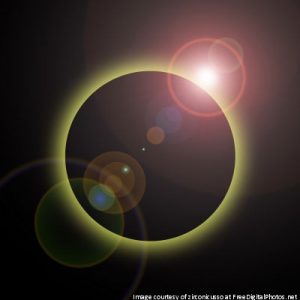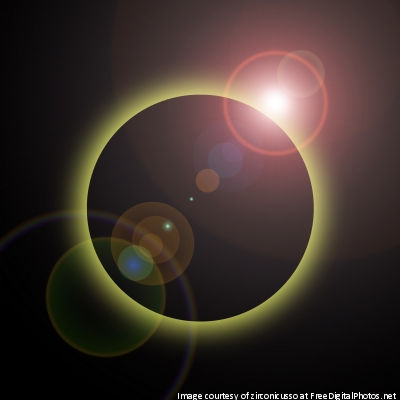 I hope everyone is having a Wonderful Summer. For me it has been a HUGE revelation and Awakening. A full year of transitions that have ended a series of 3 with my mother's passing June 25th 2017 (see blog below for more information). So for that reason I have missed my July 1st newsletter and will include as much of August to wrap up the summer edition.
Since this newsletter will include August I wanted to remind you that we will be having a Solar Eclipse on Aug 21st, some people in North America will have a Full Solar Eclipse and here in Toronto it will be a partial, but should be quite spectacular. Just be SAFE! We will also have Mercury Retrograde beginning August 12th and in Virgo, which Mercury rules which may make it pretty powerful. Unfortunately, we may not be able to take advantage of the typical great deals for new computers or tablets that occur in August.

I have a new Teleclass on Sunday July 30th at 3pm EDT that I hope you will join!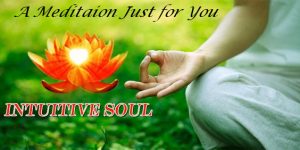 I'm offering a new service of personalized 10 minute meditations that will include a set of wishes that are channeled to inspire you or someone you love for the Holidays or any day! This is a wonderful way to begin or end your day!
Our book "Realities of Creation" that I co-authored has been released. It looks fantastic and my chapter is on the Power of the Heart! Purchase your book today! It makes for a lovely gift, with 9 Powerful women offering a toolbox, filled with ideas to help us move beyond our pre-conceived notions and limiting beliefs. The reader can take a little from each of the contributors and craft the method of conscious creation that best works for them―with consistency, ease, and grace! Buy Yours Today!
What's Up in the Universal Sky this month: July & August 2017
The summer has been an interesting one so far!  I am not speaking about world events, but rather personal ones.  As a 1 year, we are all open to new beginnings, but who knew, that the 10 energy would have a stronger influence then the 1?  Ten is comprised of the numbers "1" and "0", and before we can start anew, we must focus on the circle of spirit, the zero.  Before we can start anew, we must identify with the aspect of self that is not human, you can call it your Soul or you can call it your Spirit, they are similar, but they are also different.  Our Soul is our highest feminine influence of the goddess that lives within everyone.  Our spirit is our highest masculine influence of the Divine.  Our Soul is our light and our Spirit is what shines from that light.  Our Soul is a mystery to us, but our Spirit is what lives within us at our heart center.  When we forget to raise the vibration of our Spirit, it can easily fall prey to our ego.  Our ego is our lowest vibration of being human.  The part of us that forgets there is a divine plan, the part of us that tries to control what is happening in our lives, when in fact there is no control.
Why all this talk of ego, spirit, soul and control?  Well with the Sun moving into the sign of Leo, the ruler of the Sun, our heart chakra and our creative potential. That will become the focus of our realties in the next little while.
I am not just speaking of the Sun in Leo, keep in mind the path we are travelling this year as it is connected to the North and South Nodes is also the Leo / Aquarius, the path of Love!  Personal love vs. universal love.  Conditional love vs unconditional love.  Creation vs manifestation.   This is the balance we are all trying to integrate at this time.  With the Nodes in Leo / Aquarius we can experience eclipses in these signs as well, and guess what? They are taking place in the month of August.
Eclipses are points of emotional and psychological release!  The Lunar Eclipse (Full Moon) typically being more emotional then the Solar Eclipse (New Moon).  The Lunar Eclipse will show you your lessons and what you need to release, and the Solar Eclipse will show you your gifts and how you can embrace them through releasing what no longer serves.  Both challenge us to tap into our raw feminine energies, to dive deep into our heart and all the lower chakra's so that we can release what does not serve our Spirit.  Typically ego issues will be triggered, but there is hope, there is the rise of the Age of Light which activates our Souls higher frequencies so that we can BE all that we ARE!
Oh yah, I almost forgot, while we are trying to find balance in the eclipses, Mercury will station retrograde in August.  Nothing like feeling the lunar flow when the mind has retreated inwards!  Get ready, it is going to be very interesting!!!
In my monthly newsletter I will specifically tap into the eclipses in August, but for now, if you would like to understand July, you can check it out on my blog at Universalsky.com
Nancy Arruda is a psychic-intuitive who uses the tools of Astrology and Tarot to gain understanding into the spiritual realms.  She believes in focusing on doing what you love to do.  Living life through your heart center and allowing your inner light to shine!  Visit her at www.universalsky.com
Inspiration: Transitions fear from Change to Death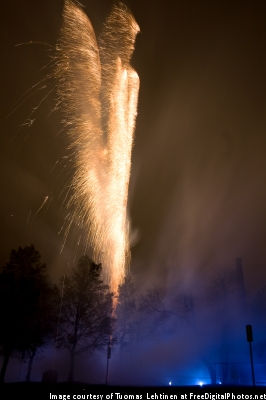 Transition can mean several different things. It can mean change; it can mean we are going through a different phase in our lives; or it can mean the ultimate transition, death. There seems to be a lot of fear around 'transition' and 'change' and maybe there is something in the word 'transition' that brings up our wounded child who is afraid of the unknown. For me the month of June brought with it the end of a cycle of 'transitions' over the past year and with the end of a cycle of 'transitions' perhaps I am seeing things more clearly and am more able to face other transitions yet to be without the same kind of anxiety I may have in the past. My brother was buried June 30th 2016; my beloved cat Jasper transitioned Oct 1st, 2016, and finally my mother transitioned and was buried June 28th 2017. They say bad luck comes in threes but for me these three transitions were symbolic of a deeper message around letting go. The power of three huge occurrences that happened in one year suggests to me that my life has been completely reborn into something new. My being reborn is like a transition toward freedom. I have an opportunity to see the world anew and look at what is most important to me and maybe to look at what I have been afraid to do and allow the Universe to show me something I can't even imagine. THAT would be most important to me, that act of just allowing myself to change how I look at the world and that would help bring about change or transition in me that is freeing. So there really is no need to fear change.
I often wonder why we fear change and the unknown. If we believe our Soul is eternal then there is no change – like the transition we make from this world to another at what is called 'death' – that is ever really unknown. No major transition could possibly happen to us that we haven't already experienced and therefore we should hardly fear it. Even death, albeit most difficult for the ones left behind, is just a transition to another state of BEing … and we get to go 'home'. What could be better than that?
What I was finally able to heal by the end of this transitions episode was my abandonment issue, as central to my understanding with the most recent passing of my mother. And I wasn't triggered in ways that I have been. So as my mother was preparing for her transition – that came on very quickly and surprisingly – I was able to hold space and quickly come to terms with her passing. I know she is free and with that I too have a greater freedom than I have ever had.
The journey began with my brother, who I was holding as he began his ascension. And I believe my sweet boy Jasper allowed me to dive deeper into this sacred wound and with the bringing of my adorable girl Angel I was finally able to see just how immortal our souls are; as she was the combination of the three most important beloved human carers (pets) in my life.
So then the question remains: what is it about change, transition, and the unknown that we fear so much? While preparing for my interview with Paul Selig – that had to be rescheduled because of all the time I spent with my mother as she was transitioning – I realized just how powerful the present moment is and I became very aware of some 'truths' that I may have known on a mental level but never truly felt on a BEing level.
As an aside I must say that I'm very much looking forward to this interview with Paul, an interview that has been rescheduled for Sept 12th. He is writing a very powerful trilogy. The Book of Mastery was released in 2016 and The Book of Truth: The Mastery Trilogy came out in mid-2017 and the third is to be released next year. I highly recommend any of his books but the first two of his new trilogy profoundly affected me. There are very powerful words and initiations that lie within these channeled words.
So back to my question: 'what do we fear?' I believe this is a question we must explore deeply within ourselves as it could be the answer – and a way – toward healing our sacred core wounds. To me the answers and healings occurred while reading and feeling Paul's transformative words. These powerful and changing words affected me possibly more than even my personal trilogy of events that occurred this past year. I believe these events signaled an important phase in my life and maybe were the catalyst to personal healing but I also believe I have been being prepared for this particular change moment throughout my whole life. I feel reborn! Awakened in a way I have yet experienced. And it is through my continuing to explore all the different ways fear affects my life.
I also have the opportunity to work with some beautiful souls who are trying to understand their own core wounds. Through working with others I can often see more clearly what they need to do and it assists me to heal and BE clearer within my own triggers. The motto that I try to live by is: 'Lead By Example'. When someone I know or work with is going through something I know on deeper levels it is something I am learning about myself and before recommending different options I ensure I live them first and foremost. This enables me to heal many of my issues that are more easily triggered. Some issues clear up even without direct experience. Still others become clearer because I now understand past experiences from a deeper place.
I believe the way to understand our issues the most is by detaching ourselves from the intensity or the emotional charge of the experience and the way we can do this is by reviewing our experiences. "Remembering the Light Within" is another incredible book from the Hulnick's who I interviewed last month. The book offered some excellent thoughts that can help you if you are open to seeing things from a different perspective such as:
Our spiritual curriculum is to heal our unresolved issues;
Unresolved issues are anything that disturbs our Peace;
Unresolved issues are not bad; they're simply part of our Spiritual Curriculum;
Unresolved issues are blessings, as they are opportunities for Healing and Awakening;
The work of Healing, or resolving unresolved issues, is spiritual work and is a major aspect of what Spiritual Awakening is all about; and
Observing Both our Inner and Outer Choices as we are the only one who can choose our attitude toward how we relate with ourselves, others, and the situations and circumstances in our life.
Will it be judging or accepting, criticizing or prizing? This last question is very important. Can we come from a place of unconditional love, acceptance and compassion towards ourselves and others?
The universe and our eternal Soul offer us infinite opportunities to heal our unresolved issues. If we don't heal an issue it will be repeated until we can – even if it takes several lifetimes. This is the beauty of this physical reality. However, we must be open to fully embracing these teachings and pursuing the only true goals each life holds, to awaken to the present moment, acknowledge our choices of fear over love and know we are in charge of our story to truly heal and change our perception of our experiences: simple but not easy. And yet I feel I have overcome some of my deepest sacred wounds in my own trilogy of transitions that have taken place around me over the past year. The answer to understanding the ongoing transitions that seem to constantly flow around us lies within and can be revealed by the continuous pursuit of our Awakening. Walk with me (or run since everything seems to be at warp speed) as we take this path together.
Upcoming Shows & Guests
If you want to join us for a live taping of News for the Heart, you can join us on BlogTalk. Let me know & I will post all the information on Facebook!
I have live tapings at 1PM with: 
Jean Adrienne Aug 7th & 21st
Tom Campbell July 25th & Aug 29th
Paul Selig Rescheduled Sept 12th

More are joining the excitement! Check Facebook
Don't miss my newsletter each month also receive discounts on my favorite services and download a Quan Yin meditation. Sign up on the right at the top of the page.
With Love and an Open Heart, Laurie ♡