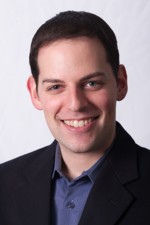 Joshua Zuchter, has been called a healer, teacher, and spiritual guide yet is more commonly referred to as a life coach, business consultant, and inspirational speaker. Part entrepreneur, part sage, Joshua is sought after for his expertise in understanding the human mind, human behaviour and relationship dynamics. Joshua has inspired thousands using the revolutionary tools and techniques he has developed related to metaphysics, the mind, body, spirit connection and modern application of eastern spiritual philosophies. Joshua coaches individuals, entrepreneurs, executives and families. He has also written many articles providing lively anecdotes, practical tips and "real-world" advice.
Our show this evening was doing a New Years Review of 2008 and a Projection for 2009. This is a must for everyone who wants to create their own reality and achieve mastery of their life in every area. (Below I have included all the questions we asked.)
Download
www.JoshuaZuchter.com
Review and Projection for Next Year
Top 10 Accomplishments/highlights in 2008?
What has shifted in my reality from last year?
Greatest Challenge What would you like to rewrite that occurred this year/do differently?
What was your greatest contribution in 2008?
What fun/silly/goofy things did you do in 2008?
What possibilities can you see for yourself now that were not clear for you before?
What are you most grateful for … top 5 in 2008?
What 5-10 lessons did you learn about yourself or about life itself?
What are 10 goals/desires you have for 2009?
What are you willing to see through to creation in 2009 in other words take an active role in?
What fun/silly/goofy things would you like to do in 2009?
Who would you like to connect with in 2009?
What would you like your finances to be like in 2009?
What will romance look like for you in 2009?
What will you do differently in 2009?
What are your top 3 priorities for 2009?
What 3 actions will you take for each priority to make it a reality?
What affirmations will support these intentions?
©2008 Joshua M. Zuchter (416) 388-1135 info@joshuazuchter.com