What are your Intentions for 2014?
This New Year begins with a New Moon (6:14 am EST). We will have 2 super new moons, January 1st and 30th, that could impact our weather (as if we haven't had our share of strange weather phenomenon already this holiday season). This also means 2 blue new moons this year (I've never heard of this happening before) as Feb won't have a new moon, but March will have 2.
Now, having a new moon on New Year's Day is powerful! New moons are when we create new beginnings. So this New Year starts with an auspicious new moon, and it's important to take advantage of this energy to begin our year. Rituals have an important role to play in honoring ourselves and all that we love, as well as, assisting us to focus our intentions (although, you all know I am not big on certain things, like creating things outside ourselves). My focus this year, may not surprise you, as I am continuing my attention on my Heart's desire.
Have you thought about where you are going to place your attention for this coming year?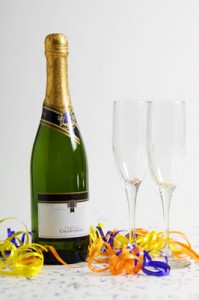 This new moon provides us with an excellent opportunity to review your fears and what you want to let go of. I begin this process by making a list of all the fears that i'm ready to release this year. Then I make a list of what my Heart desires most -love, grace, joy, freedom, gratitude-, and all the other emotions that I desire to embrace this New Year! For my ritual, I like to bring in all the elements, earth, air, water and fire, for my altar. I can either set up an altar at home that embodies who I aspire to become, (which includes a photo of myself or someone I admire that embodies all I want to become and include a list of their attributes that I admire), or I head down to the lake where all the elements are already present (once I add fire).
Other things I add to my altar at home Includes; a bowl of water, where I would add a flower; candles or small contained fire; crystals from the earth and my favourite scented oil (use a diffuser or just add to the water). I include the lists I made earlier of what I am ready to release and of what I want to embody. I typically burn the list I am ready to release as a part of my ritual and I honour the list I want to embody, by writing it out on special paper, then I put it under my pillow or display it on my altar until the next new moon or full moon (but I like 30 days, and then I will burn it). The most important part of ritual is Opening our Hearts and allowing the magic to unfold!
What you need to know:
There have been a lot of changes in 2013, the year of Transcending; especially the latter part of the year. On Dec 20th, I discovered that CBS is changing the format of Sky Radio to an all music station January 1st. Also, my relationships have all changed around my Canadian Thanksgiving this year, both new and old. Through all of this, I set my intentions to keep all doors open instead of closing them. The significance of this time is amplified by Venus going retrograde December 21st (our Solstice) to January 31st. This means we will all be revisiting all of our relationships for personal and spiritual evolution and growth. Once Venus goes direct, Mercury will be going retrograde on February 6th – 28th, so remember to be careful around all communications. Then, as if we hadn't had enough, Mars goes retrograde March 1st – May 19th, Saturn will also go retrograde on Mar 2nd – July 20th and Jupiter goes direct on Mar 6th (outer planets like Saturn and Jupiter, don't affect us as much as the inner planets like Mercury, Mars and Venus).
So what does this mean for us? Venus, as discussed above, impacts our relationships but also money. Venus has a greater impact on women than on men. Women can feel depressed around this time. However, if we stay open, within our hearts and our minds, we can create opportunities for ourselves. Astrologers advise us that it is best not to begin a new relationship when Venus is retrograde, however if we do, it will mean that it will teach us something important about ourselves and our relationship to others. Mercury retrograde, as we all know, plays the trickster in all of our communications. If you need to replace, buy or trade in your electronic devices, do it before February 6th! As for Mars, it is the action planet. It can impact men more than women, but it is the ruler of all actions, drives and desires! It's in the planet Libra, which is the relationship planet (it loves to find balance in everything), so we may be reviewing all actions within our relationships. It is probably safe to say, relationships are going to be going through some interesting shifts and will play an even bigger role in our personal and spiritual growth in 2014! Relationships are how we evolve the most in our lives, whether they are romantic or not. I have a really good feeling about 2014 and I feel we will create the relationships we truly desire, through attention, review and balance!
So, focus your attention or intention on what you choose for your life. Choose Joy, Freedom, Passion, Abundance, Love, Success, and a life filled with a Higher Purpose. Choose this for you and intend it for everyone. Fill yourself with Gratitude for everything happening in your life; the good, the bad and the ugly. It's all leading you to discover your next highest vision of the most joyful you! May your Dreams be realized in 2014 and may you have the Awareness to nurture this highest vision within!
Intuitive Soul Radio: Stay tuned, I hope to have more information as to my new endeavors before the end of January. I'm excited about new possibilities!
Sign up for my newsletter on the front page you can receive discounts on my favorite services.
With Love and an Open Heart,
Laurie