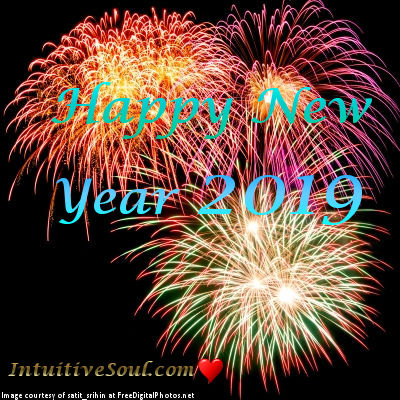 Another year has gone by WOW! 2018 was the Year of Mastery and to master something you must see all sides of it. 2018 was definitely one of those years. Some ended up coining it the Year of Retrogrades. Personal planet retrogrades impact us the most and thankfully neither Mars nor Venus will retrograde this year, and we will only have 3 Mercury Retrogrades in 2019 instead of 4 that we had in 2018. The post shadow of the latest MRx just ended Dec 24th and is back to moving normally again until Mar 5th. So communication should be back to normal. In fact Uranus is the only planet retrograde beginning 2019 and only until Jan 6th. We won't have any retrograde planets until Mercury in March. Hallelujah
This year – as I have written in my latest Blog below – has been named the Year of Divine Alignment or as Lori Wilson & Grandmother has declared The Year of Claiming. My hope for you this 2019 is for you to Claim your excellence and Divine Uniqueness within everything you do and to allow your 'Home' to shine brightly the Divine Essence that is all that You Are!
🎉Happy New Year 🍾 May this BE your Best Year Yet ✨
 I will be at Tom Campbell's MBT Immersive UK 2019 from Jan 11-17 and then spending my Birthday this year in Paris to come home Jan 26th. I will have access to my computer and you can contact me via email or my phone (texts 416-690-6391) or toll free 855-444-SOUL (7685). Leave a message and I will get back to you.
What's Up in the Universal Sky this month: January 2019
Nancy will have 2 Blogs for January, for the Month of Jan and for the Year 2019 her Blogs should be up by Dec 29th. Check out her Blogs for more detailed information or her radio show on 2019.
 Nancy Arruda is a psychic-intuitive who uses the tools of Astrology and Tarot to gain understanding into the spiritual realms.  She believes in focusing on doing what you love to do.  Living life through your heart center and allowing your inner light to shine!  Visit her at www.universalsky.com
Inspiration: 2019 Year of Claiming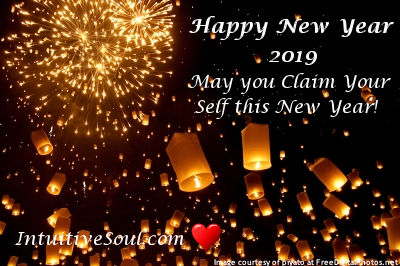 This New Year has been termed Year of Claiming by Lori Wilson and while she channeled her New Year Forecast by Grandmother.
2019 Year of Claiming
While listening to Lori's interview I wanted to explore some of the relevant points that I felt impacted me. Before being able to 'claim' yourself this year you have to have felt 'claimed'. I think this was instrumental in examining my life. For most of my life I have not felt 'claimed' by my family or felt I belonged. I have always searched for my acceptance and inclusion with a deeper spiritual family. Unfortunately this did not always have a happy ending. I know what it is like to feel abandoned, as it has been my 'story' for most of my life. However, I have for many years, recognized it as a 'story' – I see things from this perspective even when another part of me knows this isn't truth. My search for a spiritual family often hurt even more than a family I never really felt a connection to – due to my feelings about being adopted – because I felt like my spiritual community should live from the same code of ethics that I lived by. Unfortunately that was almost never the case – as ego impacts us all – especially those given roles – and I would view any perceived betrayal from my perspective of 'abandonment'. A lose/lose perceived situation.
Lori and Grandmother reminded me that my claiming was never from people – maybe my cats – but like most people I feel a deep connection with nature. I remember as a child that whenever I felt a need to find my connection, wellbeing or happiness and when I felt the most open was finding my way to a specific 'place' – a sacred place to me was being in nature: walking through a forest, sitting by Georgian Bay or watching the stars. Today I still feel the need to find comfort in residing so close to the Lake and walking along it daily and by searching the skies. I don't really live anywhere near a forest anymore although there are some lovely big old trees. I do feel claimed by both the water and the night skies (even under the light pollution of Toronto). We need to be reminded that there is something Bigger than ourselves available to us. Read More…
Upcoming Shows & Guests
If you want to join us for a live taping of News for the Heart, you can join us on BlogTalk. Let me know & I will post all the information on Facebook!
I have live tapings at 1 & 2 PM with: 
Tara Greene Jan 8th
Tom Campbell Feb 26th
Join the excitement! Check Facebook
Don't miss my newsletter each month and receive discounts on my favorite services as well as a download of a Quan Yin meditation. Sign up on the right at the top of the page.
With Love and an Open Heart,
Laurie ♡