Happy Canadian Thanksgiving and Halloween!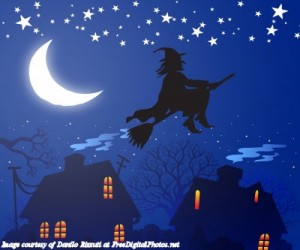 Hasn't September flown by quickly? It's fall and we in Canada are getting ready to celebrate Thanksgiving and then at the end of the month, it is Halloween! The clocks turn back November 1st, to celebrate Halloween this year! Did you survive the Magical Super Full Moon Eclipse last week? Some very intense energies for sure! Our lake still is experiencing the closeness of the moon to the planet.
Jean Adrienne and I are continuing our Heart-Bassed Support Group and it has been a lot of fun! It includes 4 calls each month for a low price of only $50 per month or if you sign up for 3 months you can continue the low price of $44 per month. Please join us, it will be a great Support to our Spiritual Evolution! For more information or to join now GO HERE!
What's Up in the Universal Sky this month:
The year is soaring by, weeks feel like days, hours feel like seconds.  Where has the time gone?  We have entered into the fall, the season of death, transformation, and rebirth.  On Sept 23 (EDT) the Sun moved into the sign of Libra, instilling a need of balance.
Love, love, love… Libra is also all about love, relationships, and harmony!  Libras ruling planet, Venus moves into the sing of Virgo on October 8 allowing us to shift our focus onto practical relationships.  The key to remember is do not impose any expectations on your partnerships, especially expectations of perfection.  Instead, focus on having some juicy detailed analytical conversations that stimulate the mind!
We start the month of October with Mercury retrograde in the sign of Libra.  Mercury stationed retrograde on September 17.  I have noticed major scheduling conflicts.  Remember to double and triple check everything that you are booking now, as well as, anything you are scheduling for the future.   The confusion continues until he stations direct on October 9.  This particular retrograde cycle has us focusing on repairing the link between the unconsciousness and the ego consciousness.  The key is to identify with the divine light that is found within the self.  There is a delicate balance to attain within the self.  Can you see that balance?  Can you embrace the harmony?
The annual Nodal Shift is taking place on October 9th.  The North Node moves from the sign of Libra into the Sign of Virgo, shifting the focus from relationship growth to being of service.  It is time to get grounded, practical, and bring some order to chaos.  Take a look at your routines, how can you focusing on being more present and in the now?
Personal planets are interacting quite a bit this month, but there are two transitional planet aspects that are wroth mentioning before the Sun shifts into the Sign of Scorpio.
On October 11th, Jupiter favours Pluto in a trine, allowing one to strike a much needed balance when it comes to your goals.  Do you understand that if you are focused on directing your personal power in a beneficial way, you can create the life you desire?  Open up to experience some fabulous beneficial energy.  Can you see the opportunities that are coming your way?  Embrace them!
On October 22nd, Saturn is interacting with Uranus in a way that may stimulate a bit of a challenge.  Your mission, should you choose to embrace it, is, persistence.  Incorporate changes that need to transpire within your life, this does not have to be fast and aggressive unless…you choose not to embrace the mission!  If you attempts to explore new directions are being challenged, there may be a reason!  Take a look at what it is you are trying to create and find that fine line of integration!
It is time to let go, embrace the changing seasons and the changing reasons, as the Sun moves into the transformational sign of Scorpio on October 23rd.  Feel the intensity that lays beneath the surface, there is a depth there waiting for exploration.  Explorations of the unknown underworld, as you travel into your heart and discover a true passion that lies within it!  Do you dare to go into the dark and discover the light?  enJOY!
Nancy Arruda is a psychic-intuitive who uses the tools of Astrology and Tarot to gain understanding into the spiritual realms.  She believes in focusing on doing what you love to do.  Living life through your heart center and allowing your inner light to shine!  Visit her at www.universalsky.com
I will have new guests and co-hosts on BeMajor.org this year, so please refer to facebook for when my shows are happening live and produced.
On Oct 1st at 4pm EST, I will be a co-host with Jean Adrienne on her show Power Talk on www.healthylife.net. It's live so call in on 800-555-5453! We are on every first Thurs of the month!
 What if…?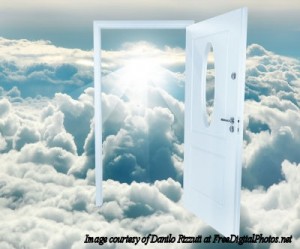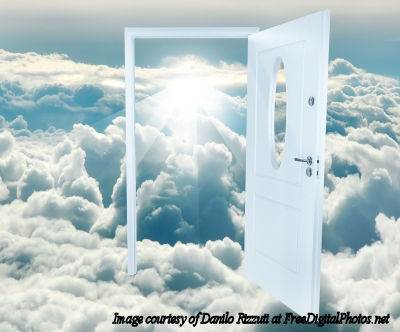 We discussed a lot of sabotage this month, the month of change. September has been exciting and exhausting all in one. In my new Heart-Based Support Group with Jean Adrienne we have been discussing Sabotage. In a channeled message I did the question was asked 'What if you knew that your spiritual growth was a given'? What if you knew that no matter what you did it would all turn out 'perfectly' and all the things that happen and all the things that you feel you have done wrong were all 'perfect' and in alignment with your higher purpose?
If you could be assured that no matter what happened or what you did, that everything was going to be okay, would that change how you are living your life? What about all the things we do to sabotage ourselves and our happiness… what if you knew that none of that mattered?
All the things you believe you were wrong about, felt regret over… all the wasted energy you have given over your diet, your relationships, your finances, your fears, and all of your suffering… what if it was all just a figment of your imagination… created with your 'thinking mind' and contributed to 'your story' that has spun everything out of control? Would this change how you live your life? Could you breathe and relax about your life? Could you take some time and enJOY the moments you're experiencing in your life?
What if you could see into your future and connect with the Being you become and she or he could tell you or show you that it all worked out? Would you change; could you be more relaxed?
You CAN do this! There are many ways to achieve this. Opening your heart, connecting to the divine, listening to a channeled message of a divine being… these are ways to know that everything is going as you contracted your life to unfold.
What if you knew that the only thing we need to do is make choices and these choices are simply either towards love or towards fear?
I remember seeing the 1991 movie 'Defending Your Life' with Albert Brooks and Meryl Streep. In this movie Albert is a sad man who made many poor choices all on fear and he has to go to 'life court' to defend why he made so many choices in fear. The movie was actually quite brilliant as it discusses our choices and whether we are ready for a higher place. The Meryl Streep character made spectacular choices and Albert's character had to fight to move on. The lesson seems to be, in the movie and in life, that no matter what choices you have made in the past you can always change and move towards love. And we are guaranteed our evolvement.
I remember a past group I was involved with that, as most groups do, try and make you believe you are special and that you will move on to a better place and that someone close to me was looking forward to moving back into Source. But that isn't the purpose of our life! Our purpose is to make choices and to continue growing towards love. Our real purpose is to choose LOVE!
So why then are so many of our choices based on fear? Why do we do things, how do we do things, even when do we do things so often based on fear? It's time to make new choices. It's time to stay present and get out of our busy monkey mind. When we are present and less mentally active we are more able to connect to our hearts, to our soul, and to our purpose! We make better choices this way and we realize that everything is okay even when our mind wants to tell us something else such as when our mind wants to reinforce our 'story' that keeps us stuck in fear.
So… what would you do differently? Would you find ways to hear the gentle guidance of your heart and soul, listen to the absolute knowing that everything is perfect?
Move towards love knowing that we can stop sabotaging ourselves and stop worrying that we are wrong or that we are a victim in this ever-changing world? Will you just relax into the flow and choose how you want to respond to life? I invite you to consider this possibility and change how you respond to the world – especially after this incredible Super Full Moon Total Eclipse these past few days! Our world is changing! And our Spiritual Growth is a Given.
Upcoming Shows & Guests
I have live tapings at 1PM with: 
Christopher Papadopoulos Oct 13th
Jean Adrienne Oct 19th
Nancy Arruda Oct 26th
Tom Campbell Oct 27th
Aleya Dao Nov 9th (special author)
More are joining the excitement! Check Facebook
Sign up for my newsletter on the front page you can receive discounts on my favorite services and download a Quan Yin meditation.
With Love and an Open Heart, Laurie