Happy Love Month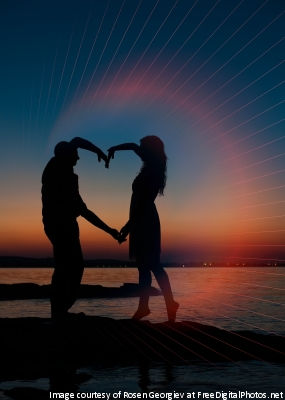 February is always Love Month on Intuitive Soul and as I pondered what I wanted to write this year, two very important signs came into my awareness. I watched "Arrival" and I prepared for my second interview with Linda Howe. Why are these important? In some ways they don't have anything to do with love and in other ways they can shift your awareness of love completely. (Read article below)
We have two eclipses this month and Nancy Arruda will discuss below in What's Up in the Universal Sky. Is anyone else exhausted? Emmanuel Dagher says we will feel a shift soon, I'm hoping to feel "The Spark is Back" soon! I'm also hoping that our Ground Hog will predict an early Spring, although, our winter hasn't been all that difficult as much as no Sun Shine. I think that is why I'm so exhausted!?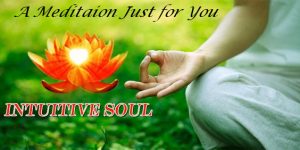 I'm offering a new service of personalized 10 minute meditations that will include a set of wishes that are channeled to inspire you or someone you love for the Holidays or any day! This is a wonderful way to begin or end your day!
Our book "Realities of Creation" that I co-authored has been released. It looks fantastic and my chapter is on the Power of the Heart! Purchase your book today! It makes for a lovely gift, with 9 Powerful women offering a toolbox, filled with ideas to help us move beyond our pre-conceived notions and limiting beliefs. The reader can take a little from each of the contributors and craft the method of conscious creation that best works for them―with consistency, ease, and grace! Buy Yours Today!


My interview for this brand new series is on Feb 10th. Join us for this!
What's Up in the Universal Sky this month: February 2017
As the saying goes… "All good things must come to an end!" Our several week of, "all planets in direct motion" comes to an end on February 6th as the planet Jupiter which represents,  luck, expansion and growth, stations retrograde at 23 degrees Libra 8 minutes.  I still think that 2017 is going to be much more exciting and rewarding then 2016 was, but the ease and push forward that many have been feeling will somewhat be brought to a halt.  It is time to look inwards to understand the growth process.  This particular retrograde is speaking to an inner transformation, which will have you developing your inner strength.  The transformation that transpires is one of spiritual development as we develop and create a new or stronger connection to our higher self.  Jupiter in Libra does create a strong desire to connect with people on a social level, but as it retrogrades one may feel like withdrawing from this dynamic.  The key is to focus on maintaining balance and peace as you allow yourself to reach into new territories of faith and trust.
This month there will be two eclipses.  Remember, eclipses are all about releasing what no longer serves your inner and outer realties.  We finish up with the final bit of releasing the Karmic Completion energy of 2016 with the Solar Eclipse on February 26 at 8 degrees of Pisces 12 minutes.  Before that happens, we do integrate the release that is necessary with the lessons of 2017 with the Lunar Eclipse at 22 degrees Leo 28 minutes on February 10th.
So we are a little mixed up, clearing the new energy, before clearing the old energy and in some way they are intertwining to bring us the ability of RELEASE before embracing the GIFT!
What is lingering on a Karmic level that you need to finally move forward with letting go of?  That is what the Pisces Solar Eclipse is asking us. Is there anything lingering from 2016 that you need to finally clear from your energy field?  What tasks can you perform now that allow you to walk away from situations or people that no longer serve your highest good?  Ponder that towards the end of the month, I am sure the Universe is going to show you what that is.
But if you recall, before you can even think about clearing that karmic residue of last years lessons, one must really take a look at their creative process.  You should also keep in mind the ego may have some challenges with this.  With the Solar Eclipse, we are looking at things that are stopping us from living life with an open heart.  Our heart chakra is going to poked and prodded as we process what the universe is showing us in regards to NOT living with an open heart.  There are many layers to understanding what is blocking us from living life that is filled with Love and Joy.  So keep your eyes open and keep your heart open, as you venture into the unknown reality of your heart chakra to see how you need to integrate forgiveness.  One can not forgive if one does not acknowledge or accept that forgiveness is a necessary part in the human dynamic of heart centered evolution.  Remember, we are always at choice; the choice here is to accept or not accept the quest the Universe is sending you on.
In the Month of February, start the spring cleaning early.  Let go, release, purge all those things that are stopping you from being in the place you desire at a heart center.  Most of all, tap into the LOVE that is available to everyone and spread the JOY through your open heart!
Nancy Arruda is a psychic-intuitive who uses the tools of Astrology and Tarot to gain understanding into the spiritual realms.  She believes in focusing on doing what you love to do.  Living life through your heart center and allowing your inner light to shine!  Visit her at www.universalsky.com
Inspiration: The Question of Love
In the movie "Arrival" I was completely enthralled with the last question Louise asks Ian: "If you could see the whole story of your life from start to finish would you change things?" Without giving away the movie this is the perfect question for all of us. If you knew your whole life story would you make different choices? Would you live life to the fullest, knowing that things will happen, but we can choose how we want to respond to them? We don't have to Love differently just because we know that someone will leave or die! We can choose to embrace all the beauty and perfection that exists in this moment.
It made me think: just because someone is going to leave does it mean it was less significant or that it was a failure? We have a tendency to protect our heart believing our heart can be broken. We also tend to create addictions so that we don't have to feel our discomfort. What if that wasn't really why we were here? That it isn't about the love we are able to hold onto but rather the capacity to love. What if everyone in our lives are here to assist us to expand our ability to open our hearts, to Love unconditionally and to know we are loved? This is what we all want anyway, to love and be loved. So why would we love less or feel less loved just because someone leaves? And why do we believe that once they leave we have to throw out everything that reminds us of that relationship?
This pondering led me to my second sign. I was preparing for Linda Howe's interview about her book "Healing through the Akashic Records: Using the Power of Your Sacred Wounds to Discover Your Soul's Perfection". She talks about the purpose of people in our lives triggering our Sacred Wounds and that the role of the offender is to teach us to love unconditionally! Does it get more powerful than that?
So if we can see our whole life from start to finish and we knew about all the relationships in our life and we knew from our Soul's Purpose it is about learning to love unconditionally would we change anything? Or could we just stop worrying about the length or whether this relationship becomes 'the one'? Could we just enJOY every moment we have and LOVE?
To me this changes everything. I personally have gotten all caught up in my relationships: from friends to the friends who leave, to my romantic relationships or the lack thereof, to whether once I begin dating thinking of where this will go instead of just enjoying the time I get to spend with them. My 'Sacred Wound' is abandonment and although I have learned to stop taking things so personally it is still my Sacred Wound and it is still the primary concern I have when people stop communication with me. I still wonder what have I done wrong. Knowing that my Sacred Wound is really what I have chosen to help me love unconditionally definitely adds a new dimension to my life. Knowing that the friends and lovers in my life are here to help me love unconditionally is a very profound thought! Even the ones who appeared to betray or hurt me are actually still here to show me how to love unconditionally.
Think about the implications of this and the question of love. Love is! Love isn't attached to a person, place or thing. It is the expression of our Soul. It is the expression of Source. If every encounter and every trigger of our Sacred Wound is really an opportunity to Love unconditionally what would that look like? And would we, could we, change each opportunity if we knew our lives from start to finish? Or is it a matter of how we choose to experience each moment and relationship? In "Arrival" the question was quite a bit more intense however and my questions arose because of how powerful this one question is.
Things will continue to 'happen' around us, relationships will come and go, but our capacity to love is unlimited. The question of love isn't "Will it happen?"; it is "Can I love unconditionally?"
Love month isn't just about romantic love, friendship or family love, it isn't about the confusion around self-love, it is: can I love unconditionally? Can I release the need to only love when the right circumstances occur? Can I love knowing that this person can leave or die? Can I love without judgment? Can I look into another's eyes and see the unconditional love they have within them? Can I know that they are in my life, whether for a long time or short time, to teach me about unconditional love?
I choose to say 'YES' but my Sacred Wound is still there and it may always be there but at least now I am knowing that it is there in the first place to help me Love Unconditionally. When can we let go of this need to change, fix, or heal our Sacred Wound and just BE … and loving unconditionally ourselves and others? And enJOYing the ever present moment regardless of how long it will last or whether or not it will hurt us later. I choose to see Love differently now. I choose to see my Sacred Wound differently now. I choose LOVE! How about you?
Upcoming Shows & Guests
If you want to join us for a live taping of News for the Heart, you can join us on BlogTalk. Let me know & I will post all the information on Facebook!
I have live tapings at 1PM with: 
Nancy Arruda Feb 1st
Jean Adrienne Feb 6th & 20th

More are joining the excitement! Check Facebook
Sign up for my newsletter on the right at the top of the page to receive discounts on my favorite services and download a Quan Yin meditation.
With Love and an Open Heart, Laurie