Happy Love Month!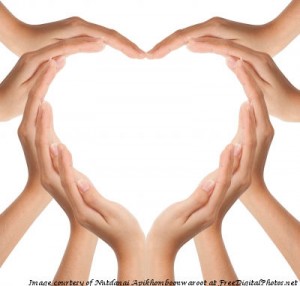 Well, February is here and this is quickly becoming the New Winter that wasn't here in Toronto! We have a record low of snow and ended Jan on a high note, double digits (50 F). Our last year, winter of 2012-13 that was labeled the winter that wasn't due to it's unseasonably warm weather, received 43 cm of snow and to date we only have 14 cm, which is crazy! But, after our last 2 winters, this is a very nice break!
On Feb 8th we welcome the year of the Fire Monkey. This is a year of adventure, discovery, questions and answers, when luck can strike at bizarre times and fortunes can turn in the blink of an eye. Risk, strategy, learning, change and progress feature prominently in a Monkey Year. A year to Shake things up! Just be careful not to play with fire!
Jean Adrienne and I are continuing our Heart-Based Support Group and it has been a lot of fun! It includes 4 calls each month for a low price of only $50 per month or if you sign up for 3 months you can continue the low price of $44 per month. Please join us, it will be a great Support to our Spiritual Evolution! For more information or to join now GO HERE!
Last Month I had a special announcement about the From Heartache to Joy Telesummit beginning on the 18th. Please show your support by clicking the banner. There are some amazing speakers and my call will be on March 24th at 11 am EDT. Realize your Full Potential and Achieve your Dreams! This summit is FREE and it could change your Life! Join NOW!
What's Up in the Universal Sky this month:
Goodbye January! What a wacky month that was.  As the end of the month of January comes to a close, one might find themselves in a place of uncertainty.  A place of not really knowing where all this wacky energy is taking you.  We may not desire to sit in uncertainty, but sometimes we just need to sit there.  And by sitting in uncertainty, it does not mean that we are sitting in fear, it simply means that we are sitting in a space of not being able to see clearly, yet.
The beginning of February asks us to purge, cleanse, release, let go… and you may find yourself inspired to do physical acts of cleaning. Through these acts, we are also vacuuming up the dust bunnies that exist within our consciousness.  One may feel intense vibrations that are brewing beneath the surface.  These all have to do with different interactions of Mars and Pluto, Mars and Uranus and Venus and Pluto up to February 5.
As we approach the second week in February, love is being stirred in the air as Venus and Mars continue to dance with other planetary vibrations, as well as, with themselves.  Of course, we all dream of the perfect love affair, especially around Valentine's Day.  But this year, I ask you to keep your eyes open. Sometimes, the love that you desire shows itself through an illusion.  Within days of one another Mercury (February 13 ) and Venus (February 17) shift into the sign of Aquarius.  This stimulates the mind and activates desires in an usual way.  Unique ideas and unusual beliefs begin to intertwine.  Allow yourself to spontaneously create that which your Soul desires as the Sun moves into the sign of Pisces on February 19.  Transformation, at a heart level, is required.  Relationships and values need to be healed as our heart awakens to its true authenticity.
In this creative Pisces Sun energy, remember to use discernment towards the end of the month.  The mind will be focused, focused on the foundations that you are creating, as well as, on the heart that you desire to awaken.  Dream all the dreams that are being given to you as the Sun conjunct Neptune on February 28 inspires the dance of your Soul.  When dancing with the Soul, one never truly knows how that will manifest in the physical reality, but know, one must focus the consciousness of the Soul as it is infused into the desires of the physical reality.  There is a big gap between the soul reality and the physical reality.  But one must realize, the gap needs to be reduced.  Embrace the creative dance that you are dancing.  Clear the blocks to the heart.  Let your light shine, as you integrate what is karmically transpiring.
Nancy Arruda is a psychic-intuitive who uses the tools of Astrology and Tarot to gain understanding into the spiritual realms.  She believes in focusing on doing what you love to do.  Living life through your heart center and allowing your inner light to shine!  Visit her at www.universalsky.com
On Feb 4th at 4pm EST, I will be a co-host with Jean Adrienne on her show Power Talk on www.healthylife.net. It's live so call in on 800-555-5453! We are on every first Thurs of the month!
Love Is…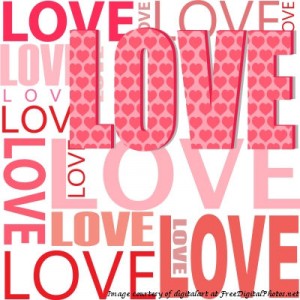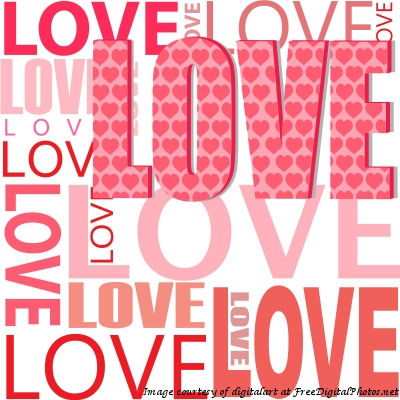 I like to term February as Love Month, but what happens more often than not is that we think about what is Not Love. What do I mean by this? We think about love in February because of Valentine's Day, which means we are thinking about 'romantic love'. And most of our definitions of romantic love are constructs of love dictated to us through the use of media and our experiences from our childhood that defined love. Both of these 'ideals' are inaccurate and often have nothing to do with love at all, but are rather a reflection of our needs and wants in a relationship. Which is to say; that 'love' is what we feel we need reflected back to us through our significant 'other' or from any intimate relationship. We are actually 'in love' with an ideal of what we believe we can receive from another.
We tend to search for 'love' to be reflected back to us in all the wrong places hoping for our 'ideal' and then settling for not being alone. But what are we actually searching for?
We are searching for someone to meet our 'needs', our conditional expectations that we have set and we have often come with a list of these needs. Yet the only way we can actually have these needs met would be if we met them ourselves.
We ask for physical descriptions, romantic notions, and worse: we ask for the very things we are lacking within ourselves. An example of this would be after experiencing a long list of men who had commitment phobias we want someone who is committed to us. A worthy goal. However, if we have had a pattern of men (or women) who couldn't commit to us, it is more likely that we have the commitment issue and our partners are just mirroring it back to us. And why would we do this to ourselves?  It may be that we do not feel safe in relationships and therefore choose men who can't commit!
However, this doesn't mean that our mirrors are exact replicas; rather it means if someone lacks commitment we attracted them or requested a 'soul' contract so that we can learn something about our Soul's path. When we don't learn it, we get more opportunities to open us up to the learning our Soul's choice for us. It may not be commitment that is our issue. It may be self-confidence or it may be that we are learning to love ourselves and in both of these cases having someone with a commitment phobia would be perfect. And something as 'big' as self-confidence or self-love would take life times to learn.
The point I'm making is that our definition of "love" is often based on an unreliable source, whether it is [1] a romantic sentiment created through our media culture that is an imaginary ideal that has no truth or authenticity as it is a fantasy that has nothing to do with love; or [2] our definition comes from our experiences of love, often based on our childhood and the patterns we have been repeating since then.
Love isn't about meeting our ideals or giving us what we need or believe we need, like more romance, safety, commitment or "characteristics" that we often desire in a mate. Love is our ability to share, to give unconditionally, to accept a person for who they are and to take our needs out of the picture. Love is about the other person. Love is about letting go of all of our fears, beliefs and idiosyncrasies that we often blame 'others' for and about taking responsibility for all of who we are so that we can love others as well as ourselves. Love is knowing who we are and expressing this to another. Love is infinite without conditions, judgments, fear or resistance. Love is!
And lastly, our search for love has a motivation that we need to identify and understand so that we know what we are attracting and what our Soul's purpose is. Our Soul in its infinite wisdom chose this life and all the circumstances that have occurred in our life to assist us to know love. All of our relationships are steering us towards our purpose. As I have said many times, relationships are what help us grow the most on this journey. Since we are moving towards love our relationships are all teaching us something about our purpose. So if we could view all of our relationships as a message instead of failure and look at what they are showing us from a 'bigger picture' we would be able to have a glimpse of this purpose.
What is our motivation for desiring a healthy relationship (either new or getting a current one back on track)? What are the fears that motivate us to desire love? What hasn't worked in the past? And what do we feel we have learned through all of our relationships? These are all messages our Soul has designed to move us towards who we are and for the quest for Love to take us to all the right places.
I invite you to take some time this month and examine your choices and desires towards love. Know that everything is perfect for you to grow towards who you are and to express Love in its infinite wisdom. Love is something you share and give to the world. Find a way to express it and Love will find you!
Upcoming Shows & Guests
If you want to join us for a live taping of News for the Heart, you can join us on Hangouts or BlogTalk. I will post all the information on Facebook!
I have live tapings at 1PM with: 
Jean Adrienne Feb 15th
Tom Campbell Feb 23rd
Nancy Arruda Feb 24th
Courtney Amundson (special guest author) Mar 7th
Sign up for my newsletter on the front page you can receive discounts on my favorite services and download a Quan Yin meditation.
With Love and an Open Heart, Laurie