Happy Love Month
Did you feel that Super Blue Full Moon Eclipse yesterday? It was powerful and rare, last one was 150 years ago.
Well, February is always Love Month at Intuitive Soul and this year I was more contemplative than usual. I was told all my blogs are contemplative, but this one felt different. Maybe it was the passing of my first birthday without my mother especially since I was writing my blog on my birthday. I also feel like there is an energy of change occurring that may shift a great deal of change in my life and for the World. Obviously birthday's make everyone consider our future and we just entered a new year with the Chinese New Year on Feb 16th, the Year of the Dog – so I think it is natural to consider where we are and where we want to BE. Let's create a list and allow the Eclipse energy of the 31st and the Solar Eclipse on Feb 15th, the New Year and Chinese New Year to Create the Magic you are Desiring this Year.
What's Up in the Universal Sky this month: Jan 2018
We finished the month of January with a Full Moon Lunar Eclipse in the sign of Leo on January 31st, 2018.  We are still feeling the vibration of this eclipse after it transpires. Additionally, We are tapping into feeling the New Moon Solar Eclipse  that takes place on February 15th at 4:05 PM in the sign of Aquarius.
Eclipses are all about releasing, letting go and completing.  Once we have completed something, we start on a new beginning path.  We intensely feel the energy of Eclipses for two weeks before the first eclipse to two weeks after the second eclipse (they always come in pairs and are two weeks apart).  However, keep in mind that the lesson will be integrated for a six month period until the start of the next eclipse cycle.  (This year the next Eclipse cycle starts in July of 2018) In 2018 we are working with the Leo / Aquarius polarity (in July we will also have an third Eclipse in the sign of Cancer, brig forth the lessons around family in 2019).
The month of February is fairly quiet astrologically.  We are still integrating the Jan 31st eclipse into the beginning of the month (releasing what is stopping us from living with an open heart), but we are also being stimulated by the Feb 15th New Moon Solar Eclipse which takes place at 27° of Aquarius 07 minutes.   The sign of Aquarius brings in the concept of Universal Love and Joy.  Pulling in an unconditional love vibration.  How do/can you love yourself unconditionally?  When I think of Aquarius, I associate it to friends, associates, hopes, wishes and dreams!  With Solar Eclipses, we are still focusing on releasing, however there is a gift that can be attained once the lesson is learned.  So its energies are typically about bringing in the newness of a cycle within the self. read more…
Nancy Arruda is a psychic-intuitive who uses the tools of Astrology and Tarot to gain understanding into the spiritual realms.  She believes in focusing on doing what you love to do.  Living life through your heart center and allowing your inner light to shine!  Visit her at www.universalsky.com
Inspiration: Contemplating Love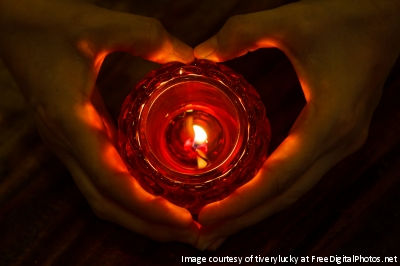 As I contemplate my birthday today (written on birthday) I wonder about Love Month this year. Each year since I began this blog I have chosen February as Love Month and write something that I hope will inspire you to Love Unconditionally … or choose Love over fear. This has been quite the last couple of years for me with loss and my first birthday without my mother. I know this puts me in a contemplative mood and helps me to wonder about new possibilities. We all aspire to Dream Big on our Birthdays and focus on all the Magic that may transform over the coming year. I know that Love is important to me but it isn't just the love of another I seek but to also Love Unconditionally and create Acceptance in my Life.
These are my goals this year and I strive to fully embrace this as my State of BEing. It is said, however, that if you are truly ready for a Beloved in your life then the Beloved would show up. So what am I missing if I don't have that love with another? I feel that Self-Love is the area that I continue to seek clearer understanding. Seeing oneself as a Beloved will attract a Beloved. Tom Campbell says we already 'Love' ourselves, but don't necessarily 'like' ourself and he spoke of the problem with narcissism in our latest show. We – or I – focus on areas that I want to fix – my health, my addiction to sugar, my body image. This year I experienced the worst sugar detox flu as I am determined to end my addiction to sugar (as I thought I had many times) and then as soon as that balanced itself out, I managed to put my back out (still not sure how that happened unless it was from a fall 3 days prior?). So my new Fitbit has not completely motivated me as I assumed it would (even though as a piece of technology with promise I love it). And the weather has also been quite temperamental and even the best days we had were NOT the best for my health.
However the point here is that I have been focusing on the areas I want to fix – before I feel ready to embrace myself and another. And this is exactly what I share each month that is NOT the answer. It means I feel I need to fix, heal, change, manipulate or control from a 'doing' place and won't be happy until I have done this. My BEing place knows that I no longer want to BE a sugar addict and I am changing this because it is for my Health and Well-BEing. Nonetheless feeling like I have something wrong with me (an addiction) doesn't help my self-confidence or help me embrace the Divine Essence within me.
Instead, like many others, I have shame, guilt and embarrassment around my Self and this doesn't allow me to fully Embrace the Beloved within. I am not seeing the Divine Goddess that I am. Read More…
Upcoming Shows & Guests
If you want to join us for a live taping of News for the Heart, you can join us on BlogTalk. Let me know & I will post all the information on Facebook!
I have live tapings at 1PM with: 
Nancy Arruda Feb 12th
Jean Adrienne Feb 20th

Join the excitement! Check Facebook
Don't miss my newsletter each month and receive discounts on my favorite services as well as a download of a Quan Yin meditation. Sign up on the right at the top of the page.
With Love and an Open Heart,
Have a Happy Magical New Year!
Laurie ♡