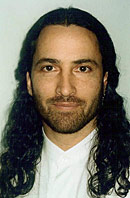 Dr Michael Mirdad offers practical tools to living as a Spiritual Being in this Human Experience. This interview is worth listening to over and over.
Michael Mirdad is a Spiritual Teacher, World-renowned Healer, and respected Author with an extensive background in Healing, Spirituality, and Metaphysics. He is the author of the bestselling books, "The Seven Initiations of the Spiritual Path" and "Sacred Sexuality: A Manual for Living Bliss" and has worked as a Healer and Counselor for over 25 years.
He is respected as one of the finest and most diverse spiritual teachers and healers of our time and is especially noted for his ability to turn even the deepest teachings into clear, applicable experiences.
Download
www.grailproductions.com