Many years of spiritual study and intensive inner work have led Dean to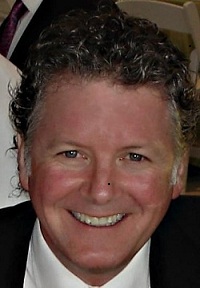 becoming a Transition Specialist and teacher of metaphysics. His formal training, combined with his personal life experiences, informs the gifts that Dean now shares with people to help them identify conscious and unconscious resistance to expressing their greatest potential. Dean is passionate about personal development and assisting others to understand their authentic power. When a shift in perception is crystallized, new conditions are created that will transition into positive change. His ability to help clients shift their mindsets and learn new tools and techniques that creates an alignment between their vision, values and behaviors, supports them to expand the vision of who they are and the world they live in. When people take action, transformation takes place in the blink of an eye and real change takes place!
Dean has two decades of professional experience working with individuals as a life coach, in-depth personal mastery trainer and transformation facilitator. He has worked with individuals and organizations to help them understand the Language of Life and use the insights gained from this training to make dynamic improvements in their personal life, relationships and business.
Seeing the Perfection in the Imperfection Nov 13/13
Introduction and  Mastering the Matrix Oct 09, 13