Happy Easter and Spring!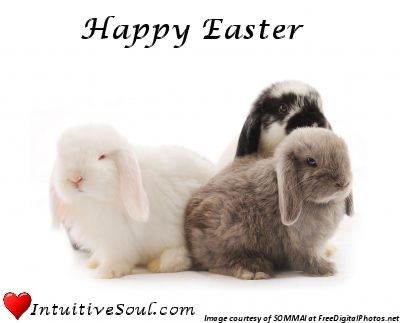 EnJOY your long weekend! Happy Easter…
This past few weeks have shown up in some interesting ways – I have replaced all of my electronics since the Solar Eclipse in Aquarius. All replaced out of necessity to shift old energies and because some weren't working or in the case of my mixing board – it fried.
Remember we are in a Mercury Retrograde that can effect communications and electronics so find a way to BE conscious of your Feelings instead of allowing your emotions to dictate to you how to react to what is appearing to be happening around you. For more about BEing conscious of our feelings read my Inspiration below.
What's Up in the Universal Sky this month: April 2018
Not much is happening at the beginning of the April, except for the fact that we are smack dab in the middle of a Mercury Retrograde!  It stationed retrograde on March 22 at 16 degrees Aries 54 minutes activating a need to focus inwards.  Emotional intensity is stimulated by jumbled self-thoughts.  Take an honest look at who you are and ponder the process of "self-re-identification"!  Mercury will station direct on April 15th at 4 degrees of Aries 46 minutes.  Our thoughts create our realty, and right now, how we think about the self is of major importance.  This Mercury retrograde and direct is giving you the opportunity to think (and then act) differently, as it pertains to who you think you are.
On April 15th, the Sun and Moon align and will give you some clarity in your direction.  It is asking you to honestly look at what you need to initiate now.  Keep in mind this New Moon is conjunct Uranus so there may be something unexpected coming your way.  Be open to the energy that will allow you to break through or break free of restriction.  The New Moon also squares Pluto which can be emotionally intense.  The Universe is giving you the opportunity to change now. read more…
Nancy Arruda is a psychic-intuitive who uses the tools of Astrology and Tarot to gain understanding into the spiritual realms.  She believes in focusing on doing what you love to do.  Living life through your heart center and allowing your inner light to shine!  Visit her at www.universalsky.com
Inspiration: Feelings vs Emotions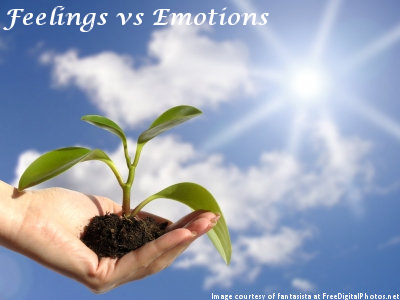 This month my inspiration came from Emmanuel Dagher's Club Miracles healing call – where he discussed the difference between Emotions and Feelings. I found it fascinating: he sees our emotions as something we have judged as either good or bad – where our feelings are from a state of BEing and are not identified or judged as either good or bad, they just are. Emmanuel's definition goes against the traditional definitions of emotions and feelings. Which made me wonder about whether we tend to judge most of our emotions through our past experiences and if there is a way to come from a place of BEing when it comes to our feelings?
When thinking about our feelings and whether we are in a state of BEing instead of unconsciously judging ourselves – it is easy to see how emotions can cloud our judgment. I believe our experiences have been interpreted through our lenses of our beliefs and we create judgments around these experiences and labels that have told us whether something is good or bad. We often unconsciously experience through our emotions and we have decided whether it is a good or bad experience based on the emotion we believed we received from the event. However, this is where we can learn a lot about ourselves. If something gives us Joy does it actually come from a judgment? We may experience Joy – or our interpretation of Joy – when we believe we are superior to someone or something else – but could that be True Joy? Or can we in be in charge and responsible for how we respond in each moment – can we choose to BE happy, or how we want to respond, even if something is appearing to be happening around us like every piece of equipment breaking down – and just BE?
To me these are fascinating questions, maybe not so much for the expression of Joy, as this has been judged as a 'good' thing;  but what about the more negative emotions? What about when we seem to automatically get road rage or when something that we have judged as going wrong leaves us feeling frustrated, angry, confused or rather –  a state of fear? It would appear that we are not in charge of how we respond. We seem to automatically judge situations and then our judgments condition us to experience the situations as we have previously judged them. Wouldn't it be amazing if we could just BE in the moment and not emotionally react to the situations around us – such as when something isn't working or we aren't receiving the service we expect? Or are these just my unconscious reactions? If we could let go of all the fears associated with our beliefs – all the negative emotions that we have judged as bad or wrong – wouldn't that open us up to having new experiences in the Now Moment where we can just feel out what is happening without the judgment? Read More…
Upcoming Shows & Guests
If you want to join us for a live taping of News for the Heart, you can join us on BlogTalk. Let me know & I will post all the information on Facebook!
I have live tapings at 1PM with: 
Jean Adrienne Apr 16th
Nancy Arruda Apr 17th
Tom Campbell Apr 24th

Join the excitement! Check Facebook
Don't miss my newsletter each month and receive discounts on my favorite services as well as a download of a Quan Yin meditation. Sign up on the right at the top of the page.
With Love and an Open Heart,
Laurie ♡