Ana Holub – 06/11/08 Healing Power of Forgiveness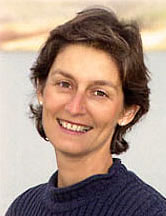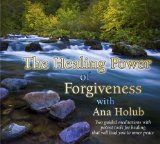 Ana Holub, MA teaches you how to forgive, and how to deepen love and happiness in your life. She is a forgiveness counselor and peace educator based in Mount Shasta, CA. Over the past 20 years, Ana has worked with individuals, couples, government, prison inmates, at-risk families, non-profit organizations, businesses, and schools. 
She holds a BA in Peace Studies, and an MA in Dispute Resolution from Pepperdine University School of Law. She is also a certified Domestic Violence counselor and Radical Forgiveness coach. Ana has spent years on the front lines of emotional healing, coaching thousands of people with practical skills to improve their experience of harmony, strength and empowerment. 

Her dynamic mix of services includes: forgiveness counseling, communication skills, couples' work, anger management, breath techniques, and attuning to intuitive wisdom. Ana is also the mother of 2 wonderful children, a poet, dancer, singer and nature lover. She offers you a free consultation.